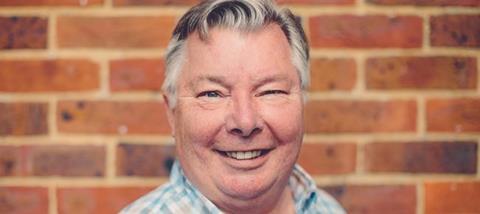 Pastor Matthew Ashimolowo believes the UK has lost its Christian identity - and he is right!
I'm nearly 73 years old and have seen this happen before my eyes.
Just look at the laws surrounding abortion, Sunday trading, sex outside of marriage, the redefinition of marriage. Will euthanasia be next? In my lifetime I've seen this country turn its back on its previously Christian values.
Today we have a growing level of serious cyber-crime, increasing cases of theft, muggings, knife killings, drink/drug driving, foul language on the street and social media, hatred for those who are different, easy divorce, alarming historic child abuse, wife beating and pornography addiction.
We read it in the news almost every day. It's led to overpopulated, dangerous prisons, awash with drugs.
As our country has turned away from God, it's led to depression, self-harm, an identity crisis, obesity, bullying, and intimidation. I know this because I meet with the chaplaincy of a large local school. The needs of our youth are many and confusion rules on almost all of the above issues – primarily because we've lost our Christian identity. And it is not much better among adults.
Few Christian leaders of whatever colour, age or gender, would disagree with my analysis and there's clearly a lot of truth in Pastor Mathew Ashimolowo's recent comments. We should not ignore or dismiss his concerns.
But while we agree our country is heading in the wrong direction, I disagree this is due to "silent" Christian leaders.
Not silent, but ignored
Pastor Ashimolowo is wrong - white Christian leaders have not been silent.
For 15 years we prayed, sang and marched for Jesus - starting with 16,000 people on a wet Saturday in the Barbican (1986) and finishing with 75,000 on a hot sunny day in Hyde Park (2000). We handed in letters of concern to Downing Street, and spoke to MPs in the Palace of Westminster.
More recently, numerous Christian organisations, including the Evangelical Alliance (EA) raised their voices over the redefinition of marriage. We were ignored. The Church marries tens of thousands a year, so we should have been consulted. But we were not.
Under the leadership of Steve Clifford, the EA is endlessly building relationships with decision makers and campaigning for Christian, humanitarian and biblical values.
Matthew is concerned about silence in the face of our deeply flawed culture. I think his concern is misplaced. Contrary to what he claims, white Christian leaders were not silent about the redefinition of marriage.
Instead we face a different problem - silence among ourselves!
Nowhere is this silence more apparent than the issues of sex and pornography inside the Church.
After releasing my book Sexual Healing, the silence from nearly every church we visited, doing seminars on the issue, was astounding. Yet nearly every Christian man has gone looking for porn and almost one third of women.
Sexual Healing is now almost out of print and I am currently editing the next edition (when we started writing, boys were looking for porn at 14 years old – it is now 10 years old). These guys are likely to be sexually active with themselves for almost 20 years, every week or day until they are married – with thousands of images cramming their minds.
Yet change is possible. I think of how 19 year old Nathan Ferreira who had been addicted to porn for 4 years was set free from the day when I prayed with him. There are many others like him who have been helped by the book. The Church must not be silent on this issue.
"The Church"
I believe we leaders also need to be very careful when we speak about 'the Church' and make broad generalisations.
There are 45,000 churches in the UK. They are all very different!
The liberal church has been shedding members, slowly, throughout my entire lifetime. Evangelical churches on the other hand have moved from the margins to the centre - highlighted by John Stott's masterpiece Issues Facing Christians Today. Initially written off as a narrow minded evangelical bigot by the liberals, he is now seen as one of our best practicing theologians we have had among us.
Most evangelical churches are growing, whether ethnic, pentecost, new or charismatic. And the conservatives have been infiltrated by charismatics!
Despite Jeremy Vine stating that to be employed by the BBC and say you are a born again Christian is 'professional suicide' we have self-confessed committed Christians who speak up on issues of faith, including our Queen, Bono, Miranda, Sir Cliff Richard, Frank Skinner, Guvna B, David and Carrie Grant, John Drane, Jonathan Aitken, Sir John Stevens, Eugene Peterson, Lord Carey, Justin Welby and David Suchet.
That's to say nothing of amazing Christian charities such as Christians Against Poverty and The Trussell Trust who run foodbanks. There's plenty of scientists, historians and educators who are bold about their Christian faith. I'm also reminded of the BBC newsreader who when asked what was the most important book to him, quick as a flash responded "The Bible"! Not exactly silent!
Yes parts of the church are dying, others are sleeping But the growing church is alive!
But remember – after Christ's ministry, appalling death and incredible resurrection – being a Christian was illegal for an amazing 300 years – until Constantine came along – deeply affected by his wife's conversion to Christ. He became generous to most faiths, but particularly Christianity. There was no cultural transformation for 300 years – yet we'd never accuse the early Church of failing. In the same way, even if we don't see cultural transformation today, that does not mean Christian leaders are guilty of silence.
Today
It seems obvious to me, that most evangelical Christians have certainly not been "hiding" in their church buildings, as Pastor Ashimolowo says. However, I admit all of us do need to be more courageous about sin inside the Church.
Many are surprised to learn that Revelation 21:8 puts "the cowardly" on the same level as murderous, the sexually immoral and idolaters.
If we fail to address sin in our churches, we are being cowardly. Ultimately, the Church must stand for truth - even truth that today's culture does not want to hear.
Gerald Coates is the founder of the Pioneer network of churches