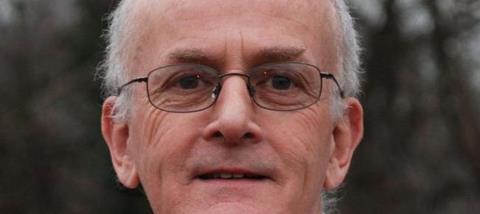 It has been my privilege to know Peter Maiden for more than 50 years. He has been a wonderful friend, a fellow worker in many Christian enterprises and an outstanding role model of Christ likeness.
Peter was born in Cumbria in 1948 to Godly parents, Reg and Amy. On leaving school he went in to a management training programme with a local Carlisle company but this did not last long. Such was the demand for his preaching and teaching he effectively had two jobs. The call into full-time Christian ministry was unmistakable. He left secular employment in order to fulfil all the invitations he received.
He served for a time as an evangelist with the Open Air Mission, followed by a period of itinerant preaching and teaching at youth events and evangelical churches throughout the country. It was as a result of speaking at youth gatherings and at the funeral service for Keith Beckwith, a young Cumbrian full-time worker with Operation Mobilisation, he met George Verwer, the founder of OM. George, a very able identifier of talent, pursued Peter until he agreed to become the leader of the growing ministry in the UK, a position that Peter held with great distinction for a period of 10 years.
This was a time of very rapid expansion as OM reached out across the world. Peter was invited to take on a more strategic and significant role, becoming Associate International Director. He served as George's number two for 18 years in an amazing partnership which was marked by a mutual recognition of each other's gifts, great grace and amazing patience. When George Verwer retired as International Director, Peter was his natural successor. At that time OM had two ships visiting port cities around the world, more than 5,000 full-time workers serving God in 110 countries. Thousands of young people were committing to short-term missions as a result of OM's challenge to serve God.
One of the most difficult positions in ministry is to follow a founder – be that in a local church or in an organisation such as OM. Peter did this superbly and his relationship with George, who has continued indefatigably to serve the cause of world mission, was one of amazing mutual support and understanding. Peter's 38 years at the forefront of a work committed to mobilising young, and not so young, people to the work of reaching a lost world for Christ has left an indelible imprint on thousands of lives. In the history of modern world missions the names of George Verwer and Peter Maiden will be writ large.
Outside of OM Peter was involved in a wide range of other ministries. He was instrumental in merging two Bible Colleges to form International Christian College in Glasgow. He was a major supporter of the amazing work of Dr Stephen Alfred who has built Bethany Hospital into a major medical facility serving the population of Thane, near Mumbai, India. He also had a long association with Capernwray Hall and its Bible School where he served on the Board of Trustees.
A lifelong resident of Cumbria, one of his greatest delights was the Keswick Convention which he had attended, with his parents, from an early age. He became a member of Council and Chairman of Trustees of this venerable annual Bible Teaching conference. A passionate fell runner he delighted in the Lake District enjoying not only the challenge of the exercise but splendour of God's creation.
Despite travelling the world Peter remained firmly grounded in a local church family, Hebron Evangelical Church, where he served as an Elder for many years. Since retiring from his leadership role at OM he has travelled around the world preaching and teaching God's Word, responding to the many invitations he received including many from within the OM family in which he became Emeritus International Director.
He authored a number of books, the most recent being Radical Gratitude written during the time he was suffering from cancer. Ever keen to support a rising generation of church and ministry leaders, he spent a great deal of time mentoring a cohort of younger people who have benefited from his vast experience.
It was always a great thrill to sit under his preaching and teaching ministry on many occasions and to hear him open up the Word of God with such an amazing ability. No matter how busy he had been, how far or for how long he had travelled, there was a perpetual freshness in his preaching which could only have come from God. His close relationship with his Lord, his understanding of scripture and his consummate handling of the word was a tremendous blessing in my life, and that of countless thousands of others, for which I am profoundly grateful.
Peter's wife, Win, has been a stalwart support enabling him to achieve so much in one lifetime. His children Tim, Becky and Dan - together with their spouses - and 10 grandchildren were the joy of his life. They have cared for him through his illness and they will feel his passing most keenly.
Earth is the poorer for Peter's passing, but heaven is so much richer. He is enjoying the commendation of the Lord he served so diligently and faithfully - "Well done, good and faithful servant!"
David Vardy has served on several Christian charity boards and worked for a number of years with the Billy Graham Evangelistic Association