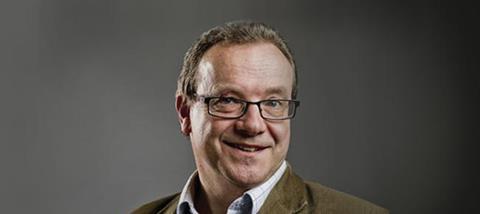 The college said his passing was sudden and unexpected. They are asking Christians to pray for Mike's wife, Heather and their three children, Charlie, Harry, and Ana.
The Archbishop of Canterbury, Justin Welby, described Rev Ovey's death as a "great loss" to the Church.
Mike Ovey was a civil service lawyer before training for ministry at Ridley Hall, Cambridge. He worked as a curate for four years at All Saints, Crowborough, before teaching for three years at Moore Theological College, Sydney. He joined Oak Hill in 1998.
The Bishop of Burnley, Rt Rev Philip North, described him as a "wonderful man" while the Bishop of Willesden, Rt Rev Pete Broadbent, said he had "great faith, conviction, clarity and integrity".
The director of Church Society, Lee Gatiss, wrote, "Mike was looking forward to a sabbatical this year, to time off from his onerous responsibilities and to finishing off an article for Churchman and a chapter for a Church Society book amongst other things. "But he is now enjoying a far greater sabbath rest, of which the author to the Hebrews spoke: 'There remains a sabbath rest for the people of God, for whoever has entered God's rest has also rested from his works as God did from his.' (Hebrews 4:9-1) By God's grace alone, in which he as a sinner always rejoiced, he rests in peace and will rise in glory."