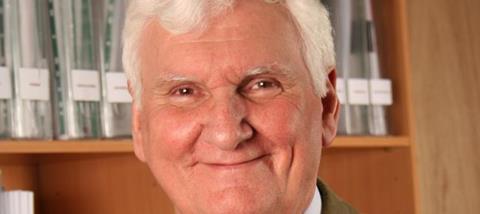 There are very few people who make an impact on the number of lives that Stuart did.
Since we announced the sad news of his death on Sunday evening, I've been inundated with calls and messages from people all over the world, each of them wanting to pass on their condolences and pay tribute to the way Stuart had touched their life. I'm not at all surprised that my phone has been buzzing nonstop.
Stuart would chat to anyone, anywhere. He struck up conversations with strangers wherever he went, and shared the gospel with everyone he met. Even in between courses to waiters who served him in restaurants!
Stuart cared deeply and genuinely about people. He was there for anyone who needed him, and would do everything in his power to help. It was this compassion that drove his commitment and passion to speak up for those who were suffering because of their faith, and fuelled his work for CSW.
The contribution Stuart made to the cause of religious freedom is almost immeasurable. He worked 24/7 for those who were persecuted because of their religious faith. No issue was ever too big or too small for him to take up, and he gave his life to fighting for a heavenly cause. Anyone who heard him speak would have seen his eyes well up with tears as he shared the stories of the people he'd met who faced persecution and suffering.
But more than that, his compassion always drove him to action. I couldn't count the number of protests, prayer vigils and talks at churches he's done to raise awareness about religious freedom. There barely seemed a day when he wasn't travelling up and down the country to talk about CSW.
I was privileged to consider myself Stuart's good friend, and over the past quarter of a century I have spoken to him almost every day. We have had so many adventures together; I was always thankful for his incredible commitment together with his warmth, generosity and heartfelt love of Jesus.
He was a giant of a man and both the human rights and the Christian communities will feel his loss for a very long time to come. It has been an immense honour and a privilege to labour together with him.
Stuart will leave a big hole in our hearts, but he leaves an even bigger legacy.
Mervyn Thomas is the founder and chief executive of Christian Solidarity Worldwide