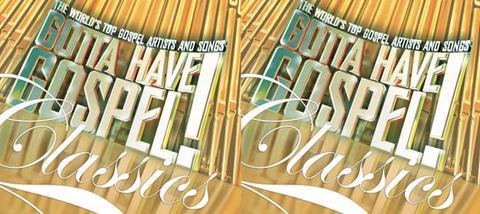 The newest song is dated 2009, although admittedly some of the actual performances are more recent. It is a collection of songs from past albums, and if you don't have any of the previous six Gotta Have Gospel volumes, this could be an excellent introduction to the collection.
There are reprises from Fred Hammond, Alvin Slaughter, Ron Kenoly, Mary Mary and Donnie McClurkin, as well as some who are less well-known to many, such as Marvin Sapp, Jonathan Nelson and John P Kee. Other 'old' favourites include Hezekiah Walker and Yolanda Adams.
A surprising hit for me (from the original album Let There Be Praise) is Joe Pace's 'I Will Bless the Lord At All Times'. With its familiar borrowed bass riff, this simple song is brilliantly put together.
On the whole, it's a very good album, even if one soloist (in my view) was a little off-key! DB
Click here to receive your free copy of Premier Christianity magazine.