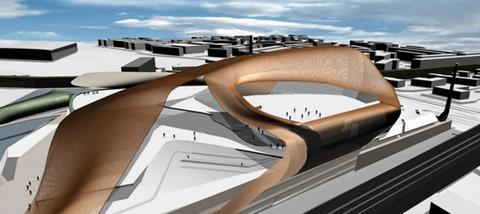 Tablighi Jamaat, who had planned to build a mosque three times the size of St Paul's Cathedral in East London, has been accused by some of being a gateway to terrorism. The ultra-conservative group are separatists who do not think Muslims and non-Muslims should integrate.
The proposed site near the Olympic Park would have housed around 9,300 worshippers in male and female prayer halls.
Christian Alan Craig who led a campaign against the building, welcomed the news that the mosque would not be built as 'fantastic'.
'For a decade and a half, Tablighi Jamaat has pulled out every stop to get its way, but at last the spectre is over.'
Tablighi Jamaat already has a temporary mosque that houses 2,500 worshippers.