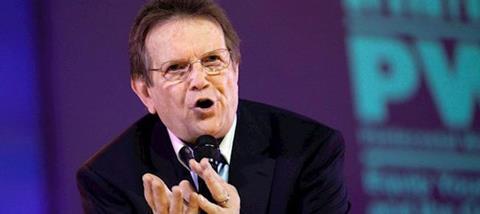 I first met Reinhard Bonnke about 20 years ago while working as a senior news editor for UCB. I was immediately struck by his approachable and friendly nature. Knowing the huge demands on his preaching ministry I was so impressed that he spent an entire day at the radio station meeting staff.
I had the privilege that day of conducting a one-hour interview with him. I'll never forget the moment when he described, with that booming German voice, what it was like to preach to crowds of over one million people. At that moment I could tangibly feel the presence of the Holy Spirit in the studio.
For someone who, over the years, had seen literally millions respond to his invitation to accept Christ I was also struck by how normal and humble he was about it.
For the next two decades I reported on his many remarkable crusades, but it had always been my dream to see one of these incredible events for myself. That opportunity finally arose in 2017 when I was able to attend Reinhard Bonnke's farewell crusade in 2017.
I was privileged to be on the stage with our camera equipment set up to film an interview with him. But I remember being quite shocked when he walked onto the platform because he looked so frail. Each night I kept wondering if he would have the strength to keep preaching. But as soon as he reached the pulpit in front of hundreds of thousands of people waiting in expectation, his booming voice stepped up a gear as he passionately shared the gospel.
I'll never forget what he said in our television interview about the legacy he would leave behind, after 50 years of ministry across Africa and beyond: "It overwhelms me and I bow to Jesus in gratitude and I said: 'Oh Lord you are great.' And it touches me and lifts me up because I'm hungry for more. If people remember my name Bonnke, I trust they will think of Jesus, because with him I have preached with all my might. I want no monument or nothing. We don't build monuments, we build God's kingdom."
On the final night, crowds had grown to 750,000. I needed to film my final piece to camera and that was a very special moment because I was standing at the back of these huge crowds as Reinhard took to the platform to preach in Africa for the very last time.
As exciting as that final evening was, I began to realise that with Reinhard it was what happened behind the scenes that mattered. Like a genuine evangelist, his big passion was to mobilise the next generation of evangelists and each morning during the crusade he held what had become known as the Fire Conference. And ensuring his legacy would continue I remember him laying hands on Christ for all Nations CEO Daniel Kolenda as he handed over the baton of his ministry to this young evangelist, who carries on the work today.
I certainly feel honoured as a journalist to have reported on this amazing ministry over the past 20 years, which I'm sure will continue for many years to come.
Peter Wooding is a freelance journalist, media consultant and charity director
Enjoyed that? Get more articles covering news, culture, faith and apologetics in every print issue of Premier Christianity magazine. Subscribe now