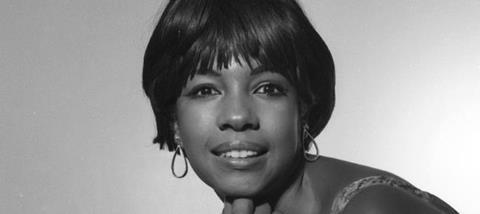 The Supremes, along with other Motown artists were the soundtrack to the lives of many of us growing up in the sixties.
They began as The Primettes, performing covers of songs by Ray Charles and The Drifters at social clubs and talent shows around Detroit. Diana Ross (the lead singer) asked an old neighbour, Smokey Robinson, to help the group land an audition with Berry Gordy, the owner of Motown Records. Gordy auditioned and signed them, on the condition they changed their name. They became The Supremes.
From 1961 to 1963, they released eight singles, with little success. This earned them the title "no-hit Supremes" at Motown. But in August 1964 their single 'Where Did Our Love Go' reached number one in the US and number three in the UK. Four more number one hits soon followed, including: 'Baby Love,' 'Come See About Me,' 'Stop! In the Name of Love,' and 'Back in My Arms Again,' making the Supremes the only group to have five consecutive number one hits.
Although it has not been widely reported, Mary Wilson was herself a committed Christian. She worked tirelessly for many causes including, HIV/AIDS, Breast Cancer Foundation, the American Cancer Society, St. Jude's Children's Research Hospital, The Po Leung Kuk schools of Hong Kong, UNICEF and the Cystic Fibrosis Foundation. Possibly the cause closest to her heart was landmine clearance, working in Sri Lanka, Laos and Vietnam.
Mary saw no divide between her music and her faith. She was shaped by the gospel music of the Detroit churches in which she grew up.
Wilson was born in Greenville, Mississippi. Her parents separated when she was young and she was raised by family members until she was 10 years old. The family moved to Chicago then Detroit, where they attended a Baptist church led by the father of Aretha Franklin. Wilson formed her first group with Aretha's sister, when she was still at school.
By the mid-sixties The Supremes' success started to wane. The other members, Florence Ballard and Diana Ross, moved on, leaving Wilson as the only original member still in the group. She was determined to keep The Supremes going, and recruited new members. They had a measure of success in the early 70s but never recovered from the loss of Diana Ross.
As the band became less successful, Wilson's private life also started to fall apart. Her husband had a violent temper and Wilson became the victim of physical abuse. They divorced in 1981.
They had three children, one of whom was killed when Wilson's jeep overturned on a Los Angeles motorway. She later said it was her faith in God that helped her come to terms with the trauma. "Physically I have healed. Emotionally it's ongoing...[But] I was probably as strong the first day as I am now because of my belief...We're never taught about how to handle death. Death to me is a wonderful part of the living experience, so when my son passed I pretty much understood and said goodbye at that time. I cry every day, but then I get right back and do what I have to do."
The Supremes, along with the other Motown artists, helped pave the way for mainstream success by black artists across all genres. In an era when venues and audiences were segregated, they were part of the bringing together of a racially divided country.
In recent years we have lost many of the icons of modern music. Mary may be less of a household name than David Bowie, Leonard Cohen, or Lou Reed, but she was an integral part of that wonderful rebellious, iconoclastic, music culture that has shaped our lives and world in recent decades. She will be sadly missed.
Rev Andy Scarcliffe has been in ministry for nearly forty years. He trained at Spurgeon's college, and has served four churches - three in Edinburgh and one in Stafford. He retired in 2018. He has been involved in music since teenage years, is married to Moira and since retirement plays the Edinburgh open mic circuit, as well as spending more time with his family and presenting on Premier Christian Radio