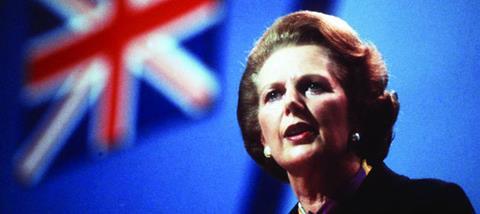 A churchgoer has recalled how he received an insight into the faith of Margaret Thatcher when he wrote to her as an 8-year-old boy.
David Liddelow received a personal reply from the then Prime Minister in 1980 after asking whether, like Jesus, she had ever done anything wrong.
She replied in fountain pen, and wrote, 'However good we try to be, we can never be as kind, gentle and wise as Jesus.' She added: 'There will be times when we say or do something we wish we hadn't done and we shall be sorry and try not to do it again! We do our best, but our best is not as good as his daily life.'
The story was referenced at Baroness Thatcher's funeral when the Bishop of London, Richard Chartres, highlighted Thatcher's Methodism and her belief in interdependence.
He said, 'She referred to the Christian doctrine that we are all members one of another, expressed in the concept of the Church on earth as the Body of Christ. From this we learn our interdependence and the great truth that we do not achieve happiness or salvation in isolation from each other but as members of society.
'Her later remark about there being no such thing as "society" has been misunderstood,' Chartres added. Dr Eliza Filby, who lectures in Modern British History at King's College in London, spent six years researching Baroness Thatcher's beliefs for her book God and Mrs Thatcher.
She told Christianity magazine that the baroness's faith was personal and devout, adding she was the most regular attendee of all post-war prime ministers to the parish church at Chequers.
Filby said Thatcher's Christianity formed her political values. 'In the early 1980s the verse "Love thy neighbour" was often used as a way to justify the welfare state. But Baroness Thatcher said "no, it's not 'love thy neighbour', it's 'love thy neighbour as thyself'."
'She argued that therefore self-regard should be at the root of obligation to others, thus the idea that you have to take care of yourself before you can then act. And her political translation of that was to roll back the welfare state.'
You can listen back to Baroness Margaret Thatcher's funeral, and read more about her legacy, at www.premier.org.uk/thatcher