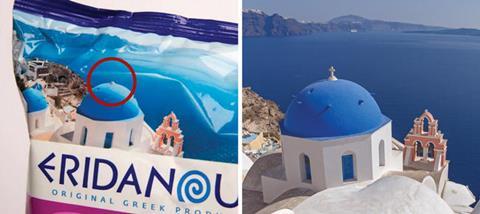 Lidl had attracted a wave of criticism after erasing the Christian symbol from an image of an iconic Greek Orthodox church used in its own-label Greek range.
The firm told Premier: "We are sincerely sorry for any offence caused by the artwork on our Eridanous product range and can confirm that we will be revising the packaging design as soon as possible."
Lidl, which operates more than 600 stores in the UK, claimed it had never intended to express an ideological or political standpoint with its products or product design.
The UK's most senior Greek Orthodox Church figure Archbishop Gregorios had previously demanded that Lidl apologise and restore the image of the church to its original state.