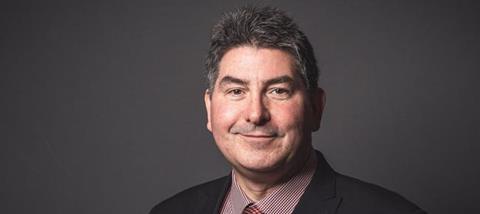 Rob Flello has been deselected by the Liberal Democrats as their candidate for Stoke-on-Trent South on the basis that his 'values' are not in line with the party. Flello, who was the Labour MP for Stoke-on-Trent South from 2005 to 2017, only found out about his deselection after the Lib Dems issued a short statement to BBC Radio Stoke announcing the move.
Rob Flello is a practicing Catholic, and his voting record reflects the beliefs that the Catholic church holds on abortion and marriage. He defected to the Lib Dems in September saying that he no longer recognised the Labour party, and at the time was welcomed by party leader Jo Swinson and other party MPs. Having ably represented the constituents of Stoke-on-Trent South for twelve years, it wasn't a great surprise when Flello was announced as the Lib Dem candidate for the seat. Fast-forward a mere 36 hours however, and his candidacy had been abruptly revoked without a clear explanation.
'Liberal' generally denotes an acceptance or accommodation of others' differing views, and so the move is highly ironic for a party that bears the word in its name. A Lib Dem statement said Flello was de-selected after it had become clear "how greatly his values diverge from ours" but did not elaborate on why this was the case.
Flello's voting record is no secret, and it is hard to imagine that the Liberal Democrats didn't look at it before announcing him as a candidate. Looking specifically at his votes on abortion and marriage in the House of Commons (which he understands were the cause of his deselection) it is chilling to think that these would represent unacceptable values in the Liberal Democrat party of today.
During his time as a Labour MP, Flello joined many other MPs (including a number of Liberal Democrats) in opposing the Marriage (Same Sex Couples) Bill on various readings, which represented the position of a large proportion of the population. These votes did not bring his standing into question with the Labour party, and he continued to represent Stoke-on-Trent South until his defeat by a Conservative candidate in the 2017 General Election.
In a tolerant and healthy society, it is crucially important to be able to disagree on contentious issues. Indeed our laws are specifically designed to recognise this basic hallmark of democracy. The Abortion Act 1967 contains a conscience clause that protects healthcare professionals from being forced to participate in abortions, and the Marriage (Same Sex Couples) Act 2013 contains a 'quadruple lock' of protection to ensure that religious organisations and ministers cannot be forced to participate in same-sex ceremonies.
Freedom of conscience allows society to flourish, as it affords respect to individuals and guards against forcing people to act against their beliefs. This is explicitly acknowledged in the Lib Dem constitution, which says that the party exists to "champion the freedom, dignity and well-being of individuals" and they "acknowledge and respect [individuals'] right to freedom of conscience and their right to develop their talents to the full".
However if Rob Flello's deselection as a parliamentary candidate was on the basis that the party could not tolerate his views on issues of conscience, it would seem that the Lib Dems are neither liberal nor democratic. With the development coming in the wake of former Lib Dem leader Tim Farron's admission that he felt huge pressure to conceal his Christian beliefs, it raises big questions about whether the Lib Dems respect freedom of conscience and can faithfully represent Christians who ascribe to the same values as Flello. In fact, their actions could well be seen as directly discriminatory on account of Flello's religious beliefs, which could plunge them into real legal difficulties.
The ultimate irony here is that the Lib Dems have just launched legal action against ITV for excluding the party from televised leadership debates, saying that it "fundamentally disrespects" the millions of people who support remaining in the European Union and "ignores their concerns, their right to question and to be represented." Perhaps they ought to reflect on whether their own decision to exclude Rob Flello from the party "fundamentally disrespects" the millions of people who hold to the same values and beliefs that Flello does. If the party understood the basics of what liberalism and democracy represent, one would hope to see them apologise and reinstate Flello immediately.
Laurence Wilkinson is Legal Counsel at ADF International
Enjoyed that? Get more articles covering news, culture, faith and apologetics in every print issue of Premier Christianity magazine. Subscribe now
Premier Christianity is committed to publishing a variety of opinion pieces from across the UK Church. The views expressed on our blog do not necessarily represent those of the publisher.