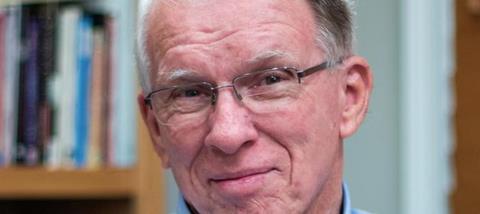 Larry Crabb was one of the pioneers in the growth of biblical counselling from the mid-80s to the present day and seen as one of the patriarchs in that field.
A clinical psychologist by profession, Crabb was keen to marry a thoroughly biblical understanding of humanity with psychological approaches, always giving preference to what scripture taught. He founded the Institute of Biblical Counselling while at Grace Seminary Indiana in the mid-80s before moving the school to Colorado Christian University, where he became professor and served as distinguished Scholar-in-Residence.
Thoroughly orthodox in his beliefs Crabb gave language for Christians aware of profound internal struggles in spite of having been Christians many years. Crabb saw sin not just as a problem with behaviour but with motivational drives and especially a failure to love. He spoke of the deep longings of the soul and our wrong strategies to seek fulfilment outside of God. He sought a middle way between counsellors who saw issues solely in terms of what Bible verses said, and counsellors who were Christians but failed to integrate their clinical practice with the Bible.
His first book, The Basic Principles of Biblical Counselling, was released in the 1970s - a time when many Christian leaders were becoming aware that a simplistic use of Bible verses and prayer ("repent of sin and shape up") failed to generate the life change they hoped for. He would go on to write 26 books, with his best selling Inside Out giving further explanation on how we can see personal change. It was lauded as a spiritual life saving tool by those thrilled by how it opened them up to a new understanding of self and God.
His influence on the UK Church came in part through his friendship with Selwyn Hughes, the founder of Crusade for World Revival (later CWR) and author of Every Day With Jesus. Selwyn had taken a course run by Larry in the late 70s and returned thrilled with insights which he adjusted to create a model for a biblical understanding of how human beings are designed to function in relation to God and why things go wrong. This approach later became known as the Waverley Integrative Framework and became the foundation of courses at CWR (now Waverley Abbey).
Those who heard him teach on counselling and speak at churches and conferences heard a man searingly honest about his own heart. As listeners reacted with a 'did he really say that?' response, they were quickly helped to realise how his self-understanding provided the searchlights into their own souls and into a more passionate trust in God. The themes of inner brokenness, motivational drives, patterns of self-protection became common language for those who advocated his thinking.
For his part Crabb evolved in his thinking and in later books he gave greater prominence to the value of friendship and community and soul reaching conversations between lay people, rather than assuming that professional counselling was always the best way. The Institute of Biblical counselling later became New Way Ministries reflecting his own focus on spiritual direction.
I benefited from his books myself, and from a counsellor trained by Crabb, who became a personal friend of his. That counsellor remarked to me, "Since my times of learning from Larry I found life to be more depressing at times, but more real. More depressing because I now know what will not satisfy. More real because my heart is exposed. And, hope comes in seeing my life in the context of the larger story."
Ater a very long battle with health issues, Crabb realised his time on earth was short. He wrote his final book last year, Waiting for Heaven: Freedom from the Incurable Addiction to Self. Larry waits no longer, but his work and influence continues through the many trained in his approach. He also leaves a website with an in-depth explanation of his work and his writing, available at largerstory.com
Andy Peck is editor at large at Premier and was on the teaching staff of Waverley Abbey (formerly CWR) for 14 years. He hosts The Leadership Show on Premier Christian Radio