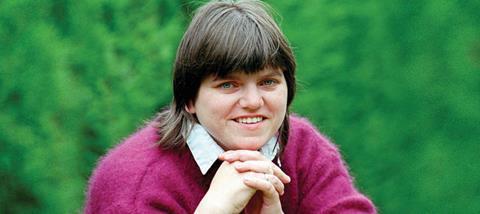 On the 6th of March 1986, events unfolded that would change the trajectory of Jill Saward's life forever. While at home with her then boyfriend, David Kerr, her father, Rev Michael Saward was interrupted from his sermon-writing by the doorbell. As he answered the door, three men brandishing knives forced their way in. They overpowered Michael Saward and David Kerr and moved them into the study in the hope of finding a cash box. The two men were beaten, suffering fractured skulls. The attackers then dragged Jill upstairs and raped her. During the assault she "prayed that I wanted to get through it alive". Once they were finished, the men left her tied up on the bedroom floor, and fled.
Trial and reaction
A year later, at the conclusion of the trial at the Old Bailey, Judge John Leonard declared that Jill's ordeal had been "no great trauma". She later put this down to Leonard misinterpreting her calm demeanour while giving evidence.
The judge's comments provoked nationwide outrage. Neil Kinnock, the Labour leader at the time, said during a Commons debate: "While it is necessary for judges to remain detached in the name of the law, sometimes they show an insensitivity to the suffering of victims which is difficult to comprehend." The Prime Minister, Margaret Thatcher, also expressed "deep concern" about the case.
The sentencing caused widespread controversy as the gang leader who did not participate in the rape received a significantly longer sentence than the men who had raped Jill. The distribution of their sentences, (receiving a heavier sentence for burglary than rape) also implied that a woman's body was worth less than property.
The sentencing and the response to it indirectly led to a change in the law as the prosecution can now apply for tougher sentencing. Leonard later admitted he had made a mistake with how he handled the case.
Changes in the law
Jill was the first woman to waive her right to anonymity. She testified at trial, despite guilty pleas from all three defendants. In any case, a few days after the attack her barely censored photo had appeared in national tabloids, which meant that she could be easily identified. Jill later described the media publication of her photo as "highly insensitive and offensive".
Jill's candid explanation of the details of her attack brought the issue of rape under the spotlight which enabled women's groups, politicians and legal professionals such as Baroness Helena Kennedy QC to campaign for a change in how sexual crimes were viewed.
In addition to the 1988 change in the law which allowed the prosecution to appeal against lenient sentences, a loophole which had permitted the media to identify alleged rape victims before a defendant was charged was closed. The Press Council also published guidelines on how journalists should take care when reporting rape cases to avoid a victim being identified through a jigsawing together of information.
Other important changes in the law came in 1991 when rape within marriage became a criminal offence and in 1994 when non-consensual anal sex was included within the definition of rape. These changes came about following Jill's willingness to share her experience. Baroness Kennedy described Jill's account as "very courageous".
The situation today
Despite these important leaps forward, rape is still a crime surrounded by secrecy and shame. Campaigners argue that the stigma felt by victims is compounded by the failings of the Crown Prosecution Service (CPS). Statistics show that the CPS only takes half of all rape cases to court. Of those cases where a charge is made, just 63 per cent result in a successful prosecution.
Today there are further questions about how helpful it is to give rape victims anonymity. Some say the policy reinforces the false view that rape is a crime distinct from other forms of violence. But Baroness Kennedy says the policy is needed because, "Rape is an act of violence that is the more horrific because it abuses something we keep for intimacy".
Unlike the victims of other crimes, survivors of rape are sometimes blamed. The nature of Jill's attack meant it was easy for the public to support and feel sympathy for her – she was at home, the attack was violent, and she was a virgin – no one could claim that she was 'asking for it'. But more recently Jill attracted criticism for her comments around the rape of scantily dressed women. In an interview with Channel 5 she said, "I do [not] suggest the hypothetical victim is culpable, only that she did nothing to help herself." Several rape campaigners criticised her for these comments but Jill was always clear that "Rape is rape".
Rape is an act of violence that is the more horrific because it abuses something we keep for intimacy
Jill leaves behind her husband, journalist Gavin Drake, and their three sons. In a statement they described her death as a "deep shock" but added that Jill's final desire to help others was fulfilled as she became an organ donor. Rape Crisis England and Wales described Jill as a friend who was "courageous, pioneering and an inspiration". The Archbishop of Canterbury, Justin Welby said she was a "heroic and remarkable campaigner".
Faith and forgiveness
Throughout her life Jill maintained her Christian faith. Her friend Elaine Storkey knew the importance of Jill's faith as she wrote, "Jill was also a faithful Christian believer, whose testimony to God's goodness and love undergirded all that she was and did. Working for justice in the area of violence against women was in every way her Christian calling."
Ultimately, as Jill told The Telegraph, she chose the Christian path of forgiveness. "Of course, sometimes I thought it might be quite nice to be full of hatred and revenge. But I think it creates a barrier and you're the one who gets damaged in the end. So, although it makes you vulnerable, forgiving is actually a release. I don't think I'd be here today without my Christian faith. That's what got me through."
Much of the media coverage around Jill's death has labelled her a rape victim. But her work both in the media and in founding a support group for those who have experienced sexual assault shows that she should be given another label. It was a label that she was happy to carry – "it has enabled me to challenge politicians and work for change". The label of a rape survivor.