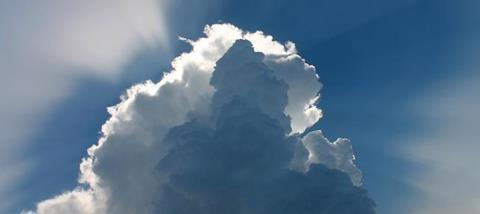 We are not living in ordinary days - we are in fact at the start of very significant times, a time much closer to the return the Lord than many of us realise.
No-one knows exactly how far off, but the troubles in the world, the clash of light and darkness, the issues of Israel and the Middle East, all make us sit up and think 'is this part of the global end-time shaking prophesied in scripture?' More positively, the great commission being nearly fulfilled, the revivals and growth of the church and massive numbers of people coming to faith in different parts of the world, all make us wonder, 'could we be in the last great outpouring of the Spirit before the Lord comes back?'
The first couple of generations of the Church lived their lives vividly in the hope of Jesus' imminent return; the first apostles and their followers were convinced that Jesus was coming back soon. As the decades stretched into centuries, that hope dwindled. However Jesus encouraged his followers to always be ready. He taught that there will be a last generation of the Church still alive when he comes back, and that things in the world will intensify, both for good and bad. That future generation would sense the urgent signs of times, and start to live fervently in the light of his return.
Could we be in or near that generation? How should we prepare for Christ's return? What should be prophetic or special about our lives, witness and discipleship, if we believe he may return in glory within our lifetime?
1. Live expectantly
Jesus said that when the signs of end-time things start to happen, such as described in the gospels, then "stand and lift up your heads for your salvation is near" (Luke 21:28). Expectancy, not worry or complacency, will mark the Church in the end-times. We are not waiting for nicer jobs, a better government, more secure retirement plans, more perfect relationships; we are waiting for Jesus to return in glory!
The greatest event ever seen on planet earth is on the horizon, and you or your children could be alive to witness it! In the light of this, I think Jesus would encourage you to hone your discipleship, to follow him as purely and obediently as possible, so that your life will receive a 'well done' from the Lord when you stand before him. The apostle Paul exhorted his friends to live "self controlled, upright and godly lives" as they awaited the Lord's return (Titus 2:11-14).
2. Live fully
When some people in Church history thought the end of the world was near, they had a Star Trek 'beam me up, Scottie' moment! Leaving family and possessions to go up a mountain to await Jesus' return sounds dramatic, but not very responsible. The great reformer Martin Luther reportedly said, "If I knew that tomorrow was the end of the world, I would plant an apple tree today."
God has a call on your life, and he wants you to walk that out until the day you die or the day Jesus comes again. He would encourage you to fulfil your destiny. In his words: "Who then is the faithful and wise servant, whom the master has put in charge of the servants in his household to give them their food at the proper time? It will be good for that servant whose master finds him doing so when he returns." (Matthew 24:45-46).
Follow through on what the Lord has given you to do; like the apostle Paul, run your race and receive a crown of righteousness (2 Timothy 4:7-8). Whether or not you are a preacher or prophet, please see your life as a unique contribution to preparing the way for the Lord - in righteous living, in vocation, in service, in demonstrating his love and power, in extending God's kingdom in any sphere of life in which He places you. All of it is relevant, for Jesus is coming to renew planet earth and to rule righteously along with his saints.
3. Live hopefully
Let Jesus' coming kingdom be your inspiration. There will be amazing signs of God's glory on the earth in future years. There will be a renewed, overcoming Church ready to welcome Jesus; there will be a harvest of people coming to faith. God has got a plan; we know the beginning, middle and end of the story of history; evil does not win, but love triumphs! Hope is one of the most powerful aspects of living Christianly.
Many people around us have no hope or sense of where the future is leading us. Let your witness and hope shine. The apostle Peter reminds us that God "has given us new birth into a living hope through the resurrection of Jesus Christ from the dead, and into an inheritance that can never perish, spoil or fade. This inheritance is kept in heaven for you" (1 Peter 1:3-4). Our hope in the vindication of our faith, our hope in the spreading of God's kingdom in these last days - this hope as Christians can and must overflow and affect our families, communities and society.
4. Live preparedly
Be prepared to stand well in what precedes Jesus' return - both glory and shaking, revival and persecution. Jesus called his end-time followers to "stand firm, and you will win life" (Luke 21:19). The apostle Paul calls his followers to "put on the full armour of God, so that when the day of evil comes, you may be able to stand your ground" (Ephesians 6:12).
The closing years of human history will be the best of times and the worst of times. God wants to enable you and I to live in a greater anointing of the Spirit as his people, like in the days of Pentecost. God wants also to enable you and I to cope and overcome in a more intense pressure of chaos and crisis and evil that could threaten our faith. Now is the time to grow in faith and prayer, so we can navigate the end-times well and not lose focus on the Lord.
Jesus said in the book of Revelation, "yes, I am coming soon." (Revelation 22:20). Let's shape our lives now to be ready and joyful on that day when he splits the sky and returns for his people on the clouds of glory!
Rev Dr William Porter is a Methodist minister who leads the Beacon house of prayer in Stoke on Trent, with his wife Karen. He has just published a book on faith and discipleship in the end-times entitled The Forerunner Cry: preparing our lives for Jesus' return (Authentic Media)
Enjoyed that? Get more articles covering news, culture, faith and apologetics in every print issue of Premier Christianity magazine. Subscribe now
Premier Christianity is committed to publishing a variety of opinion pieces from across the UK Church. The views expressed on our blog do not necessarily represent those of the publisher