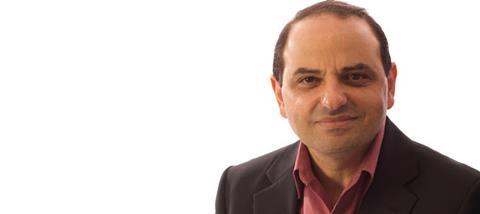 The JustOne Emirates event is scheduled to take place on 8th July 2017 and is expected to cost £750,000.
Matt Redman, Hillsong and Noel Tredinnick are booked to lead worship, and J. John will give an evangelistic message. Organisers hope 25,000 Christians from a variety of church backgrounds and denominations will buy tickets and bring thousands of non-Christian 'plus ones'.
Over 450 leaders from churches and Christian organisations were present at a special meeting at the Emirates stadium to hear about J. John's vision for the Philo Trust event. After the meeting they were invited to sit in the seats of the stadium and pray for the vision to be realised.
Speaking to Premier after the launch, J. John said: 'Five years ago I felt the Lord said it's time to proclaim the good news of Jesus Christ in the football stadiums. They are the secular cathedrals.
'To fill a stadium like the Emirates says something. There are millions of people in London who have never been to church. They might come to the Emirates and that might be a stepping stone to them walking nearer to Jesus.'