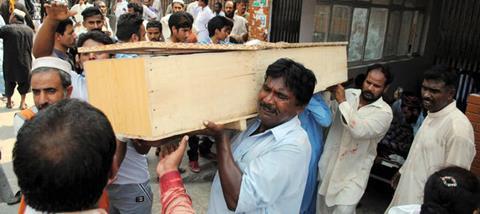 Eighty-five Pakistani Christians were killed when Islamist militant groups with Taliban links undertook a double suicide bombing outside All Saints' Anglican church in Peshawar, near the Afghan border. The church, which has long been a symbol of interfaith harmony, was targeted by groups claiming to be responding to US drone strikes in Pakistan. The attack is thought to be the worst ever on Christians in Pakistan.
Christian persecution charity Release International has called for more protection for Pakistan's Christians. 'Release is appalled by this latest onslaught against ordinary Christians in Pakistan,' Release chief executive Paul Robinson said in a statement. 'Pakistan must take immediate and effective action to protect its Christian minority.' Robinson called on UK Christians to stand in prayer with believers in Pakistan.
In Nairobi, Kenya, Islamist militants claimed to have killed 132 hostages in the city's upmarket Westgate shopping centre, though Kenyan government figures have the number at 72. Men, women and children were reportedly commanded to prove that they were Muslims. Those who failed to do so were killed by a group of militants, who used automatic weapons and hand grenades. The Kenyan authorities have suggested that British and American citizens may have been among the militants.