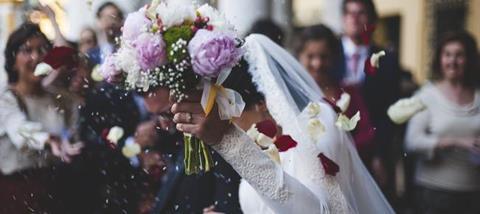 Married couples normally create the best environment for children to thrive and marriage is significantly more robust than cohabitation. That's according to a new report from the Centre for Social Justice.
Their report says that cohabiting couples are four times more likely to split up, and 70 per cent of young offenders come from families where parents have separated. Children whose parents are married are less likely to be excluded from school, less likely to become addicted to alcohol or drugs, less likely to join a gang, less likely to end up in jail and less likely to have a mental health disorder.
It is disappointing that these reports and the stories that corroborate them are not often heard. There is a completely understandable desire not to undermine single parents. There are indeed many great examples of single parents doing a fantastic job of being both mother and father to their children. But I think there is something more going on: There is a desire in our culture to not accept that marriage, as defined for centuries by Christians as a lifelong covenant, is the best environment for intimacy and for bringing up children. To admit this would be to undermine the whole social experiment of free love which mushroomed from the 1960s onwards.
As Christians we can take heart from these statistics because it is more evidence, if that were needed, that God's ways are best. What he commands is always for our good, not, as many seem to think, to restrict our freedom and happiness.
Standing up for Christian marriage is not about protecting our rights as believers but is about loving our neighbours. The best way to fight for social justice and to reduce inequality is to support marriage. Marriage is not only good for Christians, but good for everybody, and helps to build stronger communities that protect the most vulnerable.
Yes, sometimes, due to our own foolishness, marriages do fail. But we need to remember that there is always forgiveness and a new start with Christ. However, lifelong marriage is still God's ideal for us, to make us happy and build a better world.
We urge the government to support marriage and not to incentivise single-parenting over marriage which appears to be the case at the moment, especially for those on benefits.
We also encourage simpler marriage ceremonies like those we have had to resort to during lockdown so the cost of the wedding does not become a barrier to those on lower income getting married. (Sadly, the report noted that marriage is more of an activity of the rich. It was found that 83 per cent of those in middle and high incomes marry, but among the poorest, only 45 per cent do so.)
Finally, we thank God for the example of many good marriages and families that are seeking to honour him and care for their children.
Graham Nicholls is Director of Affinity
Premier Christianity is committed to publishing a variety of opinion pieces from across the UK Church. The views expressed here do not necessarily represent those of the publisher