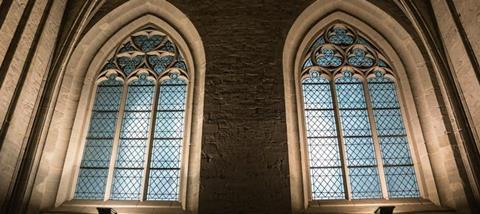 I am in Starbucks and overcome with anguish I suddenly want to scream it out.
"My child has been abused!"
"There's no normal anymore. Stop your talking, stop looking at your phone, close your laptop! My beautiful girl has been hurt. Can't you see it? Marked all over my face, my voice? Can't you see the horror of it?"
But somehow I hold it back, keeping it all inside, ordering my coffee like everyone else.
My lovely girl, now a teenager, told me one evening just a few months ago. Although it happened years back, it has only been a part of my life for a matter of weeks. And she has only spoken of it in these past weeks. It is raw – red raw, like a wound freshly cut and bleeding.
It happened in a church that we left three years ago. She doesn't know exactly how old she was or what year it was, because she was a child then, but under twelve, and probably nine or ten years old. I remember her at that age. Bright eyed, taking everything in and chatting constantly. She loved colour and sparkles and pretty sandals. She had come to church with me from the beginning, before she started school. She loved the children's groups, nativity plays and Easter services. She loved the games and fun, and I thought she was safe.
In the years we were at the church, I lowered my guard and started to let people in. It was a long, hard road because I had been hurt so much before. It took time to make friends and to start talking to people, letting them into our lives. Gradually my little girl and I became part of the church. I got involved in the youth work, she volunteered to play Mary in the Christmas Carol service. But underneath that veneer, one day something happened.
He was an older boy, significantly older in fact. I know his name because my daughter has told me, but I can hardly bear to think of it. One day he took my baby with him into a hidden space, where he knew he wouldn't be discovered, and there he sexually abused her. It was on the church premises.
When my daughter, Naomi, told me, a few months ago, she had held that secret for a very long time.
We were walking together when she told me. A normal evening, nothing that gave any sign at all of the tsunami that was to come. Heart pounding, insides quivering with shock, I knew I had to remain calm - for her. It was a moment that changed everything. Within a few seconds I came to know that my child had been hurt in the way which is every loving parent's nightmare. Don't we all fear for our children? That someone will take them, harm them, find them online? What happens when your fear is realised?
Naomi needed mum to be mum, not freaking out, wailing mum screaming "no! no! no!" into the night. I had to be strong for her. "Thank you for telling me", not a primal scream of excruciating pain that someone had abused my beautiful girl. But the scream is still there even if I never let it fill my lungs.
The days that followed were a blur of quiet talks with her – everything on her terms, everything spoken of with her - and then reporting it to the church and the police. Phone calls from Social Services (I only discovered afterwards that this is standard practice), referrals, interviews… suddenly the number of people contacting me was overwhelming.
It came to light that Naomi was not the only victim, there had been another. But apart from Naomi's word, there was no evidence that the police could put before a court. No CCTV, no witnesses, and no DNA. So within weeks the police dropped the case and my lovely girl shed tears of rage that she had done something so brave, and there were no consequences for him, and tears of relief that the police ordeal was over.
As mum, my job has been to hold her up. At the beginning she would barely let me leave her side. In recent weeks she has needed reassurance but some space to process things herself. She has needed 'normal' although nothing is normal, and so my job is to create that for her. And yet I have wept and cried for her pain and for mine, and that something as horrific as this could mark our lives.
I cannot fully express in words the courage that my lovely girl has shown. To speak of the abuse was a mountain she had to climb, and yet she is still a child, albeit a teenage one. She found the words, she found her voice, and she refused to allow the abuse to stay in the darkness, harming her even more. The minute she told me, it lost its power to do more harm. I am so glad that she told me. But she should never, never, never have had to, because it should never have happened.
I do not know where to go with my pain except to the cross. I find myself fumbling in the darkness for the cross to grab onto because its horror has been turned to joy. I kneel and cry, begging for justice. I place my lovely girl into the only truly safe place – the arms of Jesus. Don't talk to me of forgiveness because it's far too early and this is going to take time, perhaps a very long time. I won't pretend to be super spiritual because I am angry and bitter, vengeful, close to vomiting because I have sobbed and cried so much, wrung out and exhausted, sick with grief.
My little girl, the beautiful soul entrusted to me to mother, my bright-eyed daughter in ankle socks and sparkly sandals. I weep for her.
Miranda Knight is a mother and charity worker who lives in the north of England
If you've been affected by the issues raised in this article you can call Premier Lifeline on 0300 111 0101 or contact The Truth Project or thirty one:eight