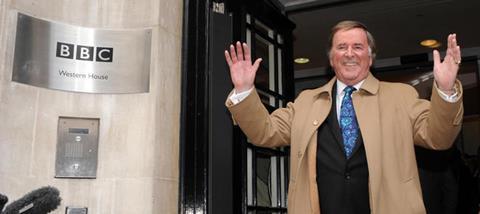 2016 has been a very bad year for national treasures. I was sad when we lost David Bowie, and it was horrible when Alan Rickman died. There have been others too, of course. But today, for me, feels different. It feels more personal. It feels like I've lost a real friend.
In my late 20s, along with my wife and some friends, I wrote a list of '30 things I want to do before I'm 30'. It was mostly ridiculous things, like standing on stage at Wembley and writing a published book. They mostly didn't happen. One of them was to meet Terry Wogan. I tried hard, even going to be in the audience of short lived Channel 5 daytime show Terry and Gaby. Twice. But he escaped before I had the chance to corner him. Now I never will.
The way I feel about Terry is really the reason why I love radio. For some, he had a reputation for being a bit cheesy. I suppose some of his TV stuff was, but on the radio he was perfect. His tone, his turn of phrase, the way he could make fun out of virtually nothing at all, but mostly the way it felt like he was talking to you, he was your friend. He made me smile. When people asked me how to be on the radio, I told them to listen to Terry and learn to be yourself. Just talk to one person. Communicate with them. Share your life with them.
He was one of the few people who made me want to do that for a job. I wanted to have the same impact on people that Terry had had on me. I wanted to make people smile like he did for me.
And that's the power of radio. That when you lose that voice, when he is no longer there, when you know you'll never hear him say anything new to you again, it feels like you've lost a member of your family. A part of your own life vanishes too.
Bye Sir Terry. And thank you for everything.
Click here to request a free copy of Premier Christianity magazine