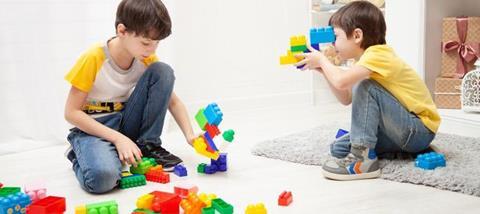 Homeschooling my four children aged between 7-14 on top of running a part time business has been a lonely journey at times. But now I've suddenly I've found myself joined by the entire country, as many face the prospect of working from home while also trying to figure out childcare.
Homeschooling has been a huge journey of faith, and it has led to growth in my own spiritual life. And so my first word of encouragement is simply this: "Don't panic!"
The Bible promises us that God will sustain us and give us our daily bread. That needs to be your first prayer every day. He cares about your children's well being and education even more than you do.
While four weeks off school may seem like fun, there will be unseen factors in these periods of isolation that we will have to face. It's time to lower all expectations, especially in the first few weeks as you make this huge adjustment. Remember home for your children is a place of relaxation and play. Resit the temptation to turn your kitchen or dining area into the perfect replica of their school classroom or clear out the stationary and education section of Wilko's or prepare a carefully crafted military-style schedule for your day. (I have tried all of these things and failed miserably)
Instead try to embrace the other side of education and the beautiful benefits of your children learning from home. This is an opportunity to explore this time as a discipleship journey with Christ at the centre.
Ask yourself the question: 'What does God want them and us to learn from this whole situation?' Is it more time together as a family? More time around his word in a simple devotion? Perhaps this is a chance for you to really see how they approach learning and what their true struggles are?
While their academic education is important, my hope is that they learn how to live out their lives in devotion and service to God and others. While I have an idea of who my children are in personality and gifting, it is only God who knows the works created for them before the foundations of the earth.
My second piece of advice is to set about in prayer asking him for wisdom, revelation and guidance for you and your children. With many fathers working from home too this is the perfect time to all go on the journey together, and a luxury most homeschooling mums don't have.
God will show you their subtle nuances in their learning and the little keys to unlock and overcome the difficulties. He'll lead you to the right resources for them and give you the advice and encouragement you need at exactly the right time.
How can we teach them from his word to to bring truth into their struggles and their achievements? My kids are more creative, so Maths and English is generally a chore for them, but we are honest about it and it's a character building tool. Life isn't about doing only what you like to do. Proverbs is a great tool to discuss life lessons and address godly character.
Take time to think about some skills you would like them to learn, like cooking a meal from scratch or making a bed properly and working the washing machine, after all they are going to have to learn to run their own homes one day.
In all of this - many of us still have to work. I have managed to do my business part time but it certainly took some adjustment. I have now settled it that I don't do emails or take calls during the morning hours when we are homeschooling. But in the afternoon I made it clear to the kids that I would need to work at times and so we established some rules, and they have slowly adjusted. My boys love watching wildlife programmes and there are some great series available on Christian streaming channels such as Minno.
Let's take heart in knowing that our God is on the throne and his mercies are new every morning. My prayer is that we not only survive this season, but thrive in ways we never would have imagined. Remember - you can do all things through Christ who strengthens you - and that includes homeschooling your kids.
Alex Agboke is a mum to four kids and the founder of thebrandimagestylist.com