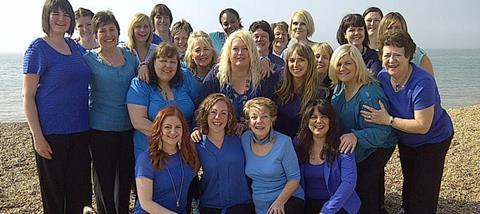 Colin Dolby, 47, from Leigh-on-Sea, Essex, went missing while fishing in bad weather in 2008. His body was found a year later.
His wife Jane has now started The Fishwives Choir to record a single for the Fishermen's Mission charity and has attracted women from fishing communities around the UK.
'I formed the choir with the idea of "giving something back" to the Fishermen's Mission who had given so much to me in my darkest, bleakest weeks and months,' she said.
'Because Colin's body was missing I couldn't get a death certificate to prove he was dead, so I couldn't claim any benefits and had no income. 'The Fishermen's Mission stayed central to our lives for the whole time. They supported us spiritually and financially.'
Mum-of-four Dolby said there are now 70 members of the choir which was set up ten months ago. They will be recording the single in April.
'I have felt strongly since the outset that God's hand has been on this project,' she said.
For more information visit the Fishwives Choir page on Bloom.