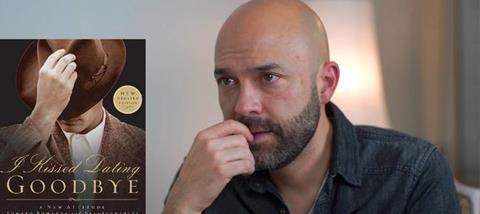 The trailer for I Survived I Kissed Dating Goodbye dropped last week. The film features the author, Joshua Harris, having conversations with experts, authors and even his readers, including those who are critics, in an attempt to re-evaluate the thoughts of his 21 year old self.
His book I Kissed Dating Goodbye was first published in 1997 and was credited with turning the Christian singles scene upside down - both in his native US and other parts of the world, including the UK. The book became a bestseller and was passed around many a Christian youth group.
I Kissed Dating Goodbye argued that by dating someone, you were giving them a piece of your heart and that by bouncing around from relationship to relationship, you would cause more damage than satisfaction. Many Christians would share this perspective. But what made the book different was its conclusion: You should only ask someone out if you knew this was the person you wanted to spend the rest of your life with. This obviously put a huge amount of pressure on young Christians.
We're more than 20 years on from the publication of Harris' book, yet it continues to spark interest and conversation. By the time 2016 had arrived, Harris was starting to reconsider the position he had articulated in his bestseller.
On the Kickstarter page, the platform that raised $55,000 (£42,000) for the making of this film, he admits, "I was telling Christians they should say "Goodbye" to the dating game. I thought I had all the answers but today, I am not so sure."
The newly-released trailer opens with an archived video of a young, confident author giving a seminar about true love. He had a full head of hair during the time of his 'True Love Waits' abstinence campaign across 1990s evangelical America.
Through arranging Skype sessions with his critics, Harris managed to get them to agree to appear on film. One section of the trailer sees one of his readers speaking rather emotionally as Harris on the other side looks visibly upset as he listens intently.
"I was so afraid to kiss her. You personally didn't kiss your wife before marriage."
I was interviewed by Harris for the film back in January. Commenting on his follow-up book Boy Meets Girl I said that teenagers and 20-somethings took Harris' words too literally and treated the author like an apostle or prophet. It seemed they held the book in too high a regard and ran the risk of putting it on the same level as the Bible. I also remember addressing Harris's qualifications at the time he published it and whether there was any discernment about whether he was in the right season of life to promote this idea. He mentioned that at 21, he was single, had only been in one relationship and been home-schooled his whole life. Slate, a general interest American daily online magazine also picked up on the latter point, saying Harris had, "an unusual profile for the author of a book proposing "a new attitude toward romance and relationships."
The trailer concludes: "My thinking has changed since writing I Kissed Dating Goodbye. I wanna say to anyone who was hurt by my book..."
My guess, from following this story from almost beginning to end, is that he is repentant and will offer up an apology. But we will have to wait until later this autumn to know for sure...
Matt Reuben is a journalist working towards his NCTJ at the Press Association. Follow him on Twitter at @matt_reuben
SPECIAL: Subscribe to Premier Christianity magazine for HALF PRICE (limited offer)