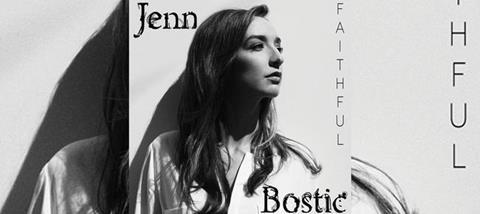 At first I thought Jenn Bostic was just another generic Nashville artist from the pop/country crossover graveyard. But Bostic is a talented singer songwriter and this album is very well crafted. The singer is both savvy and a cut above the rest.
The track 'Shiny New Toy', is an incisive look at an old relationship, 'I'm not your shiny new toy and I will no longer amuse you,' Bostic intones, angry but never bitter. She comes across as a strong, independent woman, aware of who she is and what she has become.
Other notable tracks include the single, 'Faithful' and the mid-tempo lament, 'If You See Him'. The outstanding song is 'Little Grace'. Download it, and you'll see why. For now, let's just say we could all use a little more of what Jenn Bostic sings about.
Although the 14 track album is a little on the lengthy side, I suspect Bostic wants to give her fans value for money. On this, her third album, the singer songwriter has done exactly that.
NICK BATTLE is an author, musician and broadcaster