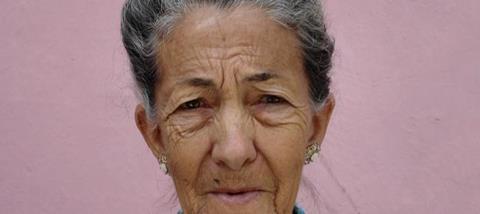 A strategy for growth of the United Methodist Church in America has involved asking its older members to stay away.
Members of Grove United Methodist Church in Cottage Grove, Minnesota are mostly 60 years and over. The plan is to relaunch the church with a different type of service and worship in order to attract younger people. Its members have been asked to stay away for up to two years while this relaunch takes place.
The new church leader, 32-year old Peter Jeremy, will run a marketing campaign to attract a younger audience, meeting with members of the community and inviting them to small group gatherings before starting services again in November.
Rev Dan Wetterstrom, head of the two-location Grove church said, "It's a new thing with a new mission for a new target and a new culture," adding that older members will not be physically barred from attending but the expectation is that they won't. Denying that this is an ageist move, he said, "For this to be truly new, we can't have the core group of 30 people. The members of the church have other options. They can come to Woodbury [the associate church] during this phase."
Stella and Jon Knapp (34), the only members with children said they hate the plan. They have been members for six years and love the church, and don't mind being the youngest members.
Since word got out there have been attempts at reframing the issue, but at best, it's a good fudge. The fact is, come June, the message will be 'Older people out! Please stay away until we've got the new culture.'
This policy flies in the face of evidence showing that older people have much to contribute to their churches, including growth. More importantly, it's also completely contrary to biblical teaching. Nowhere in the Bible are we told to evangelise and care for only the young. Instead, the apostles Paul and Peter write about the balance that older and younger people can bring to their churches by working together in unity.
The news hasn't sent a good message about Christianity to the local community. One atheist website even picked up the story and wrote, "They're seriously trying to kick out the old people in order to rebrand themselves as a place for young people. Because nothing expresses the love of Christ more than a church giving members an expiration date."
Nowhere in the Bible are we told to evangelise and care for only the young
Some have argued the church growth movement in general seems to follow the corporate model for growth that prioritizes numbers and a consumerist mindset above all else. In the early 2000s, when I first became involved in the work I do now I encountered more than one church in the UK adopting this model, and know of a few that still are. Often, at the end of a talk when we are packing up, an older person will come up and say that they are being sidelined in favour of the young. In one 'successful' church in a comparatively wealthy region, a 70 year old lady followed me to my car and said she had been asked to step down from leading an activity because of her age. Comments in the evaluation forms I handed out showed she was not the only one.
For me, as a psychotherapist, it begs the question of how well younger leaders can relate to their older members. Some are clearly not very good at it. Yet I've met those who are. The 24-year old vicar who wanted me to come to his diocese and talk about the value of older people said, "In biblical times the peak of the culture was wisdom, and it was accredited to older people. But the peak of today's culture is youth, and youthfulness."
I do know of churches where both generations are working together. It hasn't been because of a plan, but because of the church's ethos and emphasis on family.
Kark Vater, pastor of Cornerstone Christian Fellowship in Fountain Valley, California has proved you can build a vibrant church intentionally with older people. The answer is to engage them and use their gifts, he says. He gives five rules for building a vibrant church with seniors: 1) Do it on purpose 2) Train, don't just teach 3) Send them, don't just tend them 4) Keep a forward focus 5) Find new ways to reach and keep them.
"A vibrant older congregation needs to reach out to the older folks in their community, not just caring for the ones they've got although that should certainly be done, too," he insists. "But they'll never step into their ministry gifting unless we expect it from them and equip them for it."
Expectations have to change among older people as well as church leaders, because for decades they have lived in a society where ageism has been so pervasive and subtle that they have absorbed it unknowingly. As a result most don't expect to be 'useful' or active in their later years. As Pastor Karl Vater says, they need their expectations to be raised.
Louise Morse is author of What's Age Got To Do With It? (SPCK) and other books on issues of old age. She is also a cognitive behavioural therapist, and media and external relations manager with Christian charity, the Pilgrims' Friend Society.
Premier Christianity is committed to publishing a variety of opinion pieces from across the UK Church. The views expressed on our blog do not necessarily represent those of the publisher.