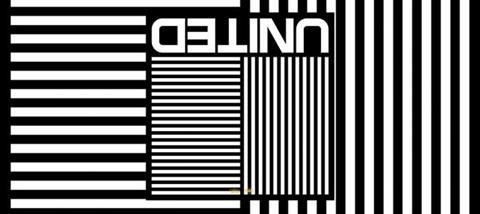 If there's one thing you learn from this new album by Hillsong United, it's this: Joel Houston really loves the sky.
The songs on Empires (mostly written by Houston) abound with references to That Big Space Up There – right from opening line, 'Skies spin their dance within your breath'. God's word, the next track informs us, is 'written in a billion skies'. The song 'Rule' admonishes us to 'Love like the skies are wide'. According to the title track, love is 'bending the skies to heal the broken'. And that's not even mentioning the album's first single ('Touch the Sky').
Musically, this wasn't the sound I've grown accustomed to hearing on Hillsong albums. For starters, it's a studio recording, rather than a live one – all airy and atmospheric. It seems to be geared more towards private contemplation, rather than boisterous corporate worship. This is music to make you think, rather than dance. And that's not a bad thing.
For some unexplained reason, the album's cover artwork is upside down. Could that be a jokey reference to Hillsong's home country?
GEORGE LUKE is a writer, radio producer and DJ