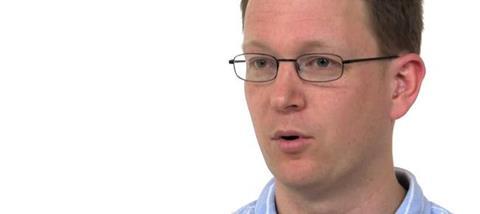 Steve Chalke's The Open Church Charter: A Commitment to LGBT Inclusion is a perfect period piece. The document, which calls on churches to 'offer marriage to couples regardless of gender identity and sexuality', could only have been written in the last few years (indeed Chalke himself didn't publically articulate what he's now calling us all to until 2013).
It uses all the most popular buzz words of our day and age and conforms perfectly to the contemporary definitions of marriage and sexual identity. It demonstrates how the Church has ceased to prophetically challenge society, just embracing its values a few years behind the rest.
If church leaders like Chalke want to show that they belong to the new social orthodoxy they should sign up soon. But as a member of the LGBT community that Chalke is kindly seeking to include, I want firmer and older foundations to my place in the church than his Charter offers me.
Most of all I want a transparently biblical vision of inclusion to be shaping how the church welcomes and accepts me - rather than the ever-changing views of society around me. I don't want be included on the basis that cultural attitudes have changed but on the basis of the timeless Gospel that Jesus Christ self-sacrificially brought into this world.
That Gospel was famously summarised by Jesus himself in the words: 'The Kingdom of God has come near. Repent and believe the good news!' (Mark 1:15). It's a message he wonderfully took to all - smashing the gender, social, religious, racial and national barriers of his day for all to see (just read the rest of Mark's Gospel!).
I want Christ's loving welcome of me to be combined with an equally loving call to change anything he says is not good for me
The Gospel is clearly a message that Jesus wants the LGBT community to hear today and Chalke is to be commended for his desire to bring it to us. But the Gospel that I want to hear as a member of that community is just the same Gospel that has been taken to every other group of people down the ages – one that includes the command to 'Repent!'
I don't want to be discriminated against by having his call to turn from any of my wrong attitudes and actions taken away. I want Christ's loving welcome of me to be combined with an equally loving call to change anything he says is not good for me or the society I'm part of.
Later on in Mark's Gospel Jesus lists examples of such damaging actions and attitudes: 'sexual immorality, theft, murder, adultery, greed, malice, deceit, lewdness, envy, slander, arrogance and folly' (Mark 7:21-22). For Jesus, 'sexual immorality' would undoubtedly have included all sexual activity outside the lifelong marriage of one man to one woman. So I believe he calls me to repent of any sexual activity outside that context. But as Jesus asks me to do that I know he is also asking everyone who comes to him to reshape their lives radically too. All of us are called to take up our cross and follow him (Mark 8:34). There is no discrimination in him.
Christ's Gospel message of inclusion is one of welcome for all and challenge for all – whoever we are, whatever we've done. It's rooted in what God's Son Jesus said and did as he walked and talked on this planet 2000 years ago - not in passing human trends. It's called on all people at all times and in all cultures to repent and live in ways that are radically counter-cultural rather than comfortably acceptable.
The Charter that most truly protects my right to play a full role in the life of my church (of which I am the pastor) is the timeless Gospel of Jesus. He – not Steve Chalke and other contemporary opinion formers – has the best track record at including all, but leaving none unchanged.
Ed Shaw is the pastor of Emmanuel City Centre in Bristol and part of the editorial team at livingout.org. He's the author of The Plausibility Problem: the church and same sex attraction (IVP).
Click here to read Steve Chalke's blog which explains more about the Open Church Charter
Click here to request a free copy of Premier Christianity magazine