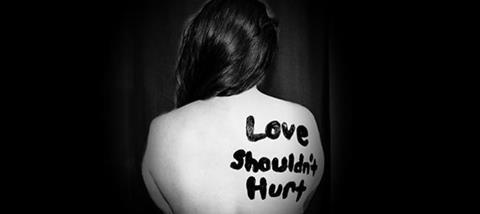 The lights were bright in the hairdressers, stark, fluorescent, white, reflecting off the chrome and black polished surfaces. Hairdressers flitted between two or three clients each while the trainee frantically swept and shampooed.
The air hung heavy with the smell of peroxide, coffee and disappointment. Maybe this was a mistake?
I'd made the appointment weeks ago because he'd wanted me to go blonde. I wondered why I was here, did it matter what he wanted now? But the appointment was made and maybe a bit of pampering would do me good, perhaps that time to myself would give me space to think. To figure out what I was going to do.
What was I going to do?
I was dreading the small talk.
I prayed. I'd prayed a lot over the last thirteen years. "God, I don't know what to do anymore, surely this isn't right? What can I do differently? I know you don't want me to leave him? How can I fix him? I don't know how to make this work."
Then I opened my Bible. Randomly. And, there in the hairdressers, I read: "we have confidence before God and receive from him anything we ask because we obey his commands...and this is his command...to love one another" (1 John 3:21-23).
And I knew what I needed to do.
I just needed to love him.
This was my cross to bear.
I just had to love him.
And that's when I decided to ask him to come home.
The bruises were still black.
Looking back I struggle to follow my own logic. It doesn't feel like it was me, I don't think like that. I can only describe myself as brainwashed.
Nobody directly told me I had to stay with him, nobody directly told me that God hates divorce, that I should forgive seventy times seven, that perhaps if I were a better Proverbs 31 wife this wouldn't happen. But I believed these things and more, and I stayed.
Nobody ever said abuse was okay, I never thought abuse was okay, I'd have told you that any woman being abused should leave. But that wasn't me.
Even then, when I could barely sit down because of the bruises to my buttocks, even then I didn't realise I was being abused. Because Christian men don't abuse their wives, and domestic abuse doesn't happen in Christian homes. We're different.
Except we're not.
Violence in Christian relationships
A study undertaken by Restored in partnership with Coventry University and the University of Leicester found that 42.2 per cent of Christians have experienced at least one abusive act in a current or previous relationship on at least one occasion, and 1 in 4 Christians have experienced at least one abusive act in their current relationship. In 56.7 per cent of these cases the perpetrators were also Christians.
It happens in churches too. It happens to Christians too. Just as much as it happens to "those" women. We are "those" women.
Seven years later I am a domestic abuse support worker.
I am honoured and privileged to sit with women at the darkest points in their lives, at their lowest ebb, and tell them day in, day out that there is hope for them.
I tell them that the behaviour they are subjected to is abuse, that it is not acceptable. I tell them they are worth more, they deserve better. I tell them this is not what love looks like, that they are lovable and that love is not supposed to hurt.
I tell them they are not alone. I tell women every day that they are wonderful, beautiful, unique individuals. I tell them they are strong and capable, I tell them this is not their fault. I tell them they can recover, rebuild and create a better future for themselves. I am so very fortunate to see so many of them do just that.
But there are things I cannot tell the women I work with. I cannot tell them that God loves them. I cannot tell them that they are uniquely created in God's image. I cannot tell them that God is on the side of the abused, that he's angry that they've had to go through this. I cannot tell them that God weeps with them, that he knows about every tear they've ever shed, and that he binds up the wounds of the brokenhearted.
I am not able to tell the women I see, who feel so very unloved, that their creator loves them so much with an unfathomable unending indescribable love.
I can't tell them these things because I work for a secular charity. I love my job and I am incredibly proud of the amazing organisation I work for, but I work for a secular organisation because my job does not exist within the Church. There isn't work for me supporting domestic abuse victims in the Church because it's not something the Church directly and deliberately does.
Because Christians are still silent about domestic abuse.
Because we are not having those conversations.
And it's about time that changed.
Sally Hope is a domestic abuse support worker and blogger.
For more information about how churches can engage better with the issue of violence against women visit restoredrelationships.org
Enjoyed that? Get more articles covering news, culture, faith and apologetics in every print issue of Premier Christianity magazine. Subscribe now for HALF PRICE (limited offer)