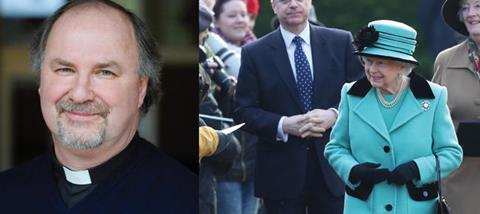 Rev Dr Gavin Ashenden resigned his position with the monarch after he voiced his opposition to a passage from the Koran being read during an Epiphany service at St Mary's Cathedral, Glasgow.
Writing on the Premier Christianity magazine blog, Rev Ashenden said the cathedral's decision represented a "serious repudiation of allegiance to Christ and the Gospels…it could not be left unchallenged".
He later told The Conservative Woman that Christians may have to "leave their church" if they wanted to be faithful to the gospel of Christ. He also argued the Church was "so politicised that it matters more now that you are a feminist than a theologian".
Rev Ashenden also warned a Christian presence in the UK will be "completely overcome" if relativists are "allowed to own the faith".
The reverend said a three-cornered struggle for the public space is taking place between Christianity, secularism and Islam. The secular view that "everything is relative" has been part of an "assault" on the Christian claim of moral absolutes, he claimed.
"As Christianity retreats, compromised and confused – giving way to the relativism, Islam will turn on secularism, resist it and overwhelm it."
Rev Ashdenden explained he resigned in order to speak more freely about his views: "I found I had come to a moment when I had to make a choice. In the Christian life, there are times when one has to renounce one kind of honour in the hope of gaining a different kind of honour."