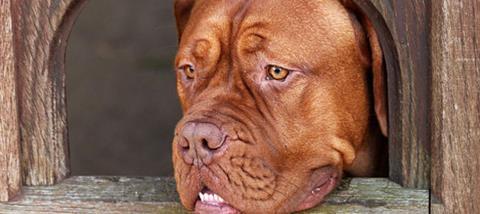 St Columba's Church will open its pet-friendly facility, complete with unlimited free dog biscuits for all attendees, in a side room in its building. The canine creche will be open throughout the duration of its services.
The initiative, which has been headed up by Ms Kay Nineton, is expected to encourage many local dog walkers to try out the church for the first time.
Ms Nineton said she was 'delighted' her vicar, Rev Terry R. Smith had agreed to the initiative and hopes her idea inspires churches to run similar programs nationwide.
'You can tell a lot about a society by the way it treats its animals. And it's about time the Church provided much needed practical and spiritual nourishment for man's best friend. We can't wait to get started!'
The Sunday School for dogs launches at St Columba's from today, 1 April 2015.