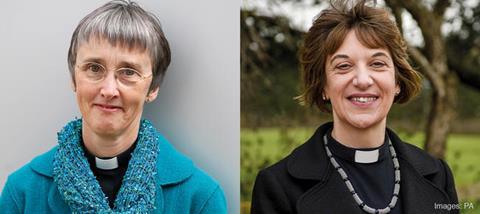 Rev Canon Alison Mary White (left) is to become Bishop of Hull, and the Venerable Rachel Treweek (right) will become Bishop of Gloucester.
Bishop Treweek is the first female to be given a diocesan bishop job, which makes her the first woman eligible for a seat in the House of Lords.
She could take her place in the country's upper chamber as early as July.
A male bishop in the diocese would have to wait several years to enter the Lords, but a change in the law means women are fast-tracked.
Female bishops are now first in line to succeed current 'Lords Spiritual' in the upper chamber when they retire.