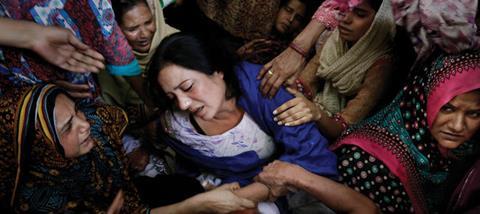 A church minister in Brussels told Premier there is 'an element of fear' in holding prayer services following the recent bomb attacks in the capital. The terrorist attacks at the city's main airport and Metro system left 32 people dead and many more injured.
Rev Dr Andrew Gardner from St Andrew's Church of Scotland in Brussels said he was unsure about opening the church because of possible attacks. 'There's an element of fear [that] people who you wouldn't want to know that you're gathering would turn up and target those of us who are gathered,' he said.
However, UK-based bishop Christopher Hill said that churches would remain a place for refuge for those who are mourning losses.
He said: 'Churches are of course traditionally open and I'm sure that they will be open: a place that people will want to go, perhaps to sit in stunned silence, perhaps to ask God why.'
He added: 'I know that the Holy Trinity, which is one of the Church of England, or Anglican churches, there will not be locked, but there'll have to be vigilance and extra security measures.'
Meanwhile, Christian leaders in Lahore have expressed concerns about the safety of Christians in the city after a group related to the Taliban murdered at least 70 people in Pakistan shortly after the Brussels attacks. Terrorists specifically targeted Christians, including women and children, as they celebrated Easter at a funfair in Lahore.
Wilson Chowdhry, chair of the British Pakistani Christian Association, told Premier: 'This recent attack is a clear targeting of Christians during their Easter celebrations. Families celebrating the resurrection of their Lord and saviour have lost mothers and children as a consequence of this depraved violence.
'Pakistan is not safe for Christians as there is a genocide taking place there. Not a genocide that is state-sponsored in its entirety, but genocide nevertheless. Unless Western governments wake up to this problem the death toll for Christians living there is set to rise exponentially.'
The British Pakistani Association helped pay for the funerals of some of the victims, and has said hundreds of Christians are in need of support at this time.