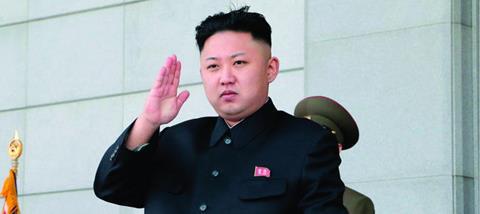 Building Bridges: Is There Hope for North Korea? (Lion) presents a compelling case for how we can rehabilitate the dangerously unstable country.
According to the charity Open Doors, North Korea is the most difficult place on earth to be a Christian. One of the few remaining Communist states, it is opposed to religion of any kind. Christians are classified as hostile and face arrest, detention, torture, and even public execution.
There is a system of labour camps including the renowned prison No 15, which reportedly houses 6,000 Christians. But despite severe oppression, there is a growing underground church movement of an estimated 400,000 believers.
Building Bridges tells the stories of Christians and the influence of Christianity on South and North Korea. Chidley said: 'The reality is that Christians, Christianity and Christian politicians have had a huge impact, particularly in the south. The story of the south should give us hope for change in the north.'
The book is aimed at the general market and draws on Lord Alton's expertise ? he has visited North Korea several times.
Chidley told Christianity magazine, 'We want to bring human faces back into the discourse, because the north and the south have literally engaged with each other using loudhailers across a militarised border. The one thing the north is very good at is taking away the human faces of its people, and we need to show real humanity as a way of building confidence.
'We need to force the oppressor to see the humanity of the people they're oppressing, and to remind the oppressed of the humanity of the world that wants to help them.'