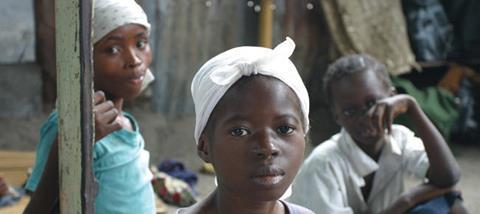 The Stop Child Witch Accusations (SCWA) coalition of Christian groups published the Responding to beliefs that harm children report, which calls some 'child witch' accusations 'a crime against humanity'. SCWA, whose steering committee includes representatives from Urban Saints and The Churches' Child Protection Advisory Service, is calling on churches and individuals to become aware of the scale of 'child witch' accusations and to get involved in the fight against them.
We've seen pastors ritually burning children
The report reveals that children are being tortured, made homeless and even killed because of witchcraft accusations, which could easily run into hundreds of thousands of cases worldwide, though the practice seems most prevalent in Africa. In countries such as the Democratic Republic of the Congo, some churches seem to be part of the problem. 'Sadly, in the DRC, some parts of the Church have actually been at the forefront of propagating accusations of witchcraft,' says Susie Howe, team leader of the steering group and director of the Christian charity The Bethany Children's Trust. 'We've seen churches holding children captive for several months; pastors ritually burning children, starving them, and praying over them violently.'
Many of the incidents mentioned in the report took place in Pentecostal 'deliverance' churches, set up by self-proclaimed pastors with little or no accountability structure or theological training. 'We want to see churches becoming agents of change on the ground in the DRC,' says Howe, 'to guide them through a process of change to start to overcome stigma, fear and discrimination and to bring this to an end.' The coalition is asking Christians to visit their website (stop-cwa.org), to pray and to give financially. There have been more than 80 incidents of child witch accusations in the UK in the last decade.