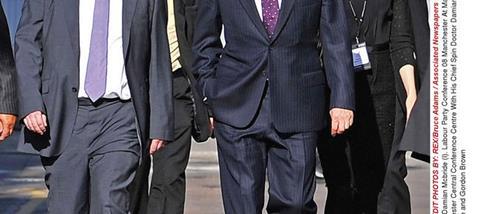 Damian McBride, a former press adviser to Gordon Brown, now working for the Catholic development charity, defended the revelations in his book Power Trip: A Decade of Policy, Plots and Spin at the Labour Party conference in September, saying the party needed to 'learn lessons from his mistakes'. McBride's mistakes include plotting to circulate damaging rumoursabout political opponents ? a move that eventually got him sacked in 2009.
CAFOD director Chris Bain has denied that McBride's political revelations could damage the charity. 'Politicians are intelligent people well capable of distinguishing CAFOD the organisation from the background of any individual employees', he said in a statement.
Profits from the sale of McBride's book will be split between CAFOD and the Catholic secondary school McBride attended and briefly worked for.