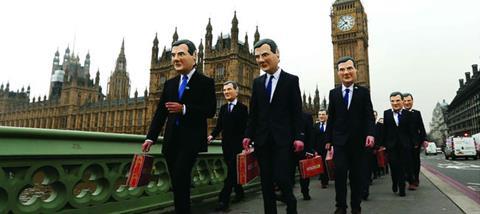 The move was described as 'an answer to prayer' by Tearfund's director of advocacy, Paul Cook. 'I've spent a big part of my life working towards and praying for this moment,' he said, adding, 'Having a percentage commitment to aid was an idea put forward by the Church more than 50 years ago and the UK signed up to the 0.7% promise in 1970, so this has been a long time coming.'
Justin Byworth, chief executive of World Vision, said: 'David Cameron has maintained the UK's status as a world leader in international development in the face of considerable pressure and opposition.
'We understand that the UK is facing its own economic challenges, but in a world where one in eight children will go to bed hungry tonight, we must keep our own challenges in perspective.'
Christian Aid director Loretta Minghella congratulated the government on meeting the target, but said it had missed an opportunity to use tax reform to help reduce reliance on aid for developing countries.
'The Treasury could have helped poor countries collect more of the tax they are owed, by requiring multinationals to reveal the tax avoidance schemes they are using in the developing world,' she said.
The social arm of the Catholic Church in England and Wales warned that Osborne's budget did nothing to stop the squeeze on poor families.
Caritas Social Action Network chief executive Helen O'Brien said, 'While moves on Personal Tax Allowance and childcare support will provide welcome assistance for some people, nothing that the chancellor announced comes anywhere near to mitigating the unprecedented financial pressure that the poorest families in our society are currently facing.'
---
A major new joint-Church report aims to show how evidence and statistics have been manipulated to create myths that blame and stigmatise the most vulnerable in society. The lies we tell ourselves: ending comfortable myths about poverty is published by the Baptist Union of Great Britain, the Church of Scotland, Methodist and United Reformed Churches.
// @christianitymag