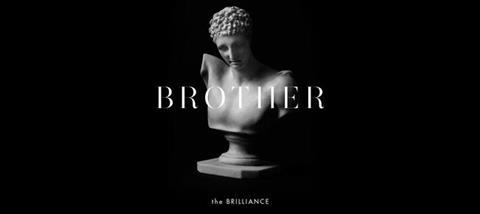 Those who enjoyed the fresh, artistic approach that Michael Gungor brings to his worship music can cheer now, because The Brilliance (David Gungor and John Arndt) is an offshoot from his band.
Brother builds bridges between traditional and contemporary music. Lyrically, it takes a simple, timeless Taizé-like approach, while its music is built on classic instrumentation, such as piano and strings. But by adding strong dashes of technology in the right places, the sound becomes potently fresh.
The Brilliance use their art to adore God, reflect through lament, and build peace. 'Why do we choose who's in and who to cast out?' asks one song, while the title track sees a brother in the face of an enemy. This reflective release is very much in the vein of Future of Forestry, and it should appeal to both traditional worship music lovers and those who are drawn towards artists like Sufjan Stevens or Bon Iver.
All this comes with a set of tunes so strong that you would need an electron microscope to spot any weaknesses.
DEREK WALKER is an Anglican lay minister, kitchen designer and writer