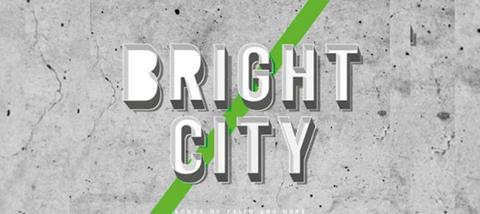 Bright City aims to produce music that is authentic, creative and passionate; three words that epitomise their self-titled debut album. In this eclectic mix, the Brighton-based group achieves its desire for this to be an imaginative piece of artwork.
'Force Field' and title track 'Bright City' both create a strong indie-pop feel, with distinct melodies and uptempo beats. Use of synths adds a retro vibe, delivered in just the right proportion to keep it fresh and enjoyable.
The album slows with 'Colour', which employs a piano-led sound and female lead. Although the album develops sounds typical of much contemporary worship, raw lyrics in songs such as 'I Will Rest' and 'Broken' communicate a sincere openness with God. The latter tune asks: 'Where are you now?' revealing a vulnerability that will be accessible to many. Hymnal overtones also feature in 'My Prayer'.
Bright City is only getting started. Here's hoping this debut is just the first of many records this group releases.
NAOMI WITHERICK is a freelance copywriter and feature writer