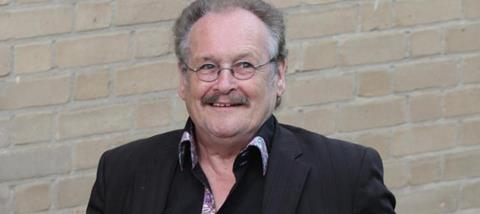 I still remember when Bobby Ball burned down the Chelsea apartment he was staying in while performing in a Pantomime at the London Palladium.
As one half of comedy duo Cannon and Ball, opposite his friend and colleague Tommy Cannon, the duo's primetime Saturday night television series The Cannon and Ball Show, was one of ITV's most successful series in the 1980s, with consistently high viewing ratings. Their summer seasons and pantomimes were sold out months in advance, and starring live at the Palladium for many weeks was always a highlight. However, on this occasion, Bob was so focussed on the Palladium show that he left the chip pan still on the stove. By the time he came back several hours and two performances later, there was nothing left of the chip pan...or the flat!
Bobby was always such fun to be with. Always a joker, but with a serious side to him, he had a heart of gold and cared very much about others he met. When I was producing Bobby & Tommy's gospel shows, we would arrive at a theatre and Bob would go straight up to the crew and ask, "Are you a Christian then?" We all cringed, but I suppose Bob couldn't understand how people got through life without faith, and wanted to share his faith in the same what that you would tell your friends about a bargain buy, or great film you'd just watched.
The gospel shows were a product of Bobby's passion to make sure everybody knew what Christianity offered, and what it had done for him personally. Before his conversion, Bobby was quite a wild and unpredictable person to work alongside. All of that changed when he gave his life to Christ in 1985. He had secretly met Rev Max Wigley, the theatre chaplain after the show one night, to ask what Christianity was all about. Despite all the new wealth, power and fame that Cannon & Ball had given him, Bob felt that something was missing from his life.
"Max and I talked for what seemed like hours. Amidst the tears, I poured out all the hurt, fear and guilt that had loaded me down for so long. We prayed and I handed my life over to God. It didn't seem odd; in fact, it felt like something I should have done years earlier. I suddenly had a purpose for living," recalled Bobby in the duo's autobiography Rock On Tommy.
Discovering Christ changed Bob so dramatically that his partner, Tommy, was completely thrown. Despite still working together, the duo hadn't been on speaking terms. But Bob went straight into Tommy's dressing room the next day and told his buddy what had happened. "The panicked look on Tom's face showed that he thought I had lost it," said Bob.
One of the funniest moments was when Tommy walked into a backstage dressing room where I was praying with Bobby and a few others. We were sitting in a circle, all holding hands, and Tommy really thought we were all crazy. Nevertheless, the change in Bob's behaviour had been so dramatic, that Tommy was keen to know more, and seven years later, he also gave his life to Christ. Bob was over the moon commenting that a rainbow had been put over their lives.
Bob was passionate about sharing his faith in every way he could, and his gift for weaving in comedy to his routines meant that he was listened to with great delight from audiences in the Gospel Tours that followed. It was my privilege to form Christians in Entertainment in 1982 to offer spiritual support to many in the profession, and to produce Cannon & Ball's many gospel shows across the UK, as well as write their biography and several other titles, including The Gospel According to Canon & Ball.
Bob was always so positive in his encouragement to others to look heavenward - and used to say things like "Don't worry. Worry is a darkroom where negatives can develop." He was quite a deep thinker and an excellent raconteur, as well as a good friend.
Whereas some in the showbiz world would keep their faith quiet, Bob was so transformed both personally and professionally by his faith he just wanted everyone to know about it. However, this didn't stop him being one of the funniest guys around, which is why Tommy & Bobby remained at the top of the showbiz tree for so long. The thing I will always remember about Bobby was how laughter and faith were so entwined. He always said that laughter is God's medicine, and it's the sort of prescription we need more than ever in these times. God's gift to us of 'laughter makers' is precious, I am sure that Bobby has all the angels in fits of laughter right now.
Chris Gidney comes from a show business family and at age nine formed a comedy magic double-act with his father. Since then he has spent a lifetime in the profession as entertainer, producer and author, working with numerous artistes from the legendary Frank Sinatra to Sir Cliff Richard. Joining London's West-End in 1980 he enjoyed twelve consecutive productions before moving to BBC Television, working on such classic programmes as Blue Peter and That's Life with Esther Rantzen