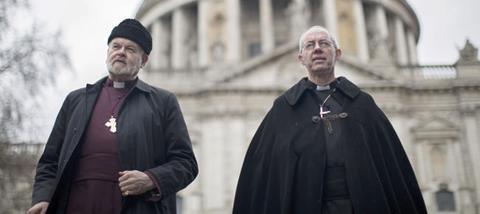 The launch of Capital Vision 2020 at St Paul's Cathedral in June brought together almost 800 church wardens and more than 300 clergy representing churches across London, who joined together to celebrate, reflect on, pray for and commit themselves to the diocese.
The service showcased people from across London whose work and experience demonstrated the ideals of 'confident, compassionate and creative'
Speakers included: Ben Bell of St Stephen's Church in Islington, founder of youth charity Urban Hope, who described the story behind the founding of the charity 13 years ago and its mission to reach out to young people in areas of urban deprivation.
Darren Raymond of St Saviour's Church in Knightsbridge, who spoke of his work as artistic director of Intermission Theatre, and how he overcame time in prison to find faith and help young people achieve their potential through the power of the arts.
Vastiana Belfon, churchwarden at St John, Hackney, who told of her work and how she combines this with motherhood, work for an equalities charity, running a knitting group and being an avid supporter of Arsenal. She spoke about the importance of faith at work as well as in home life and how churches could support this.
Chartres told the congregation, 'We are continuing to build a church for London that is confident, compassionate and creative. These three words have emerged from nearly 2,000 conversations over the last 18 months and they inform our Capital Vision 2020. As a diocese we have reflected on the times we live in, listening and responding by identifying areas where we must be more purposeful and more imaginative.'
Capital Vision 2020 commits the diocese to various goals, including the commissioning of 100,000 'ambassadors representing Jesus Christ in daily life', investing in leadership and opening up church buildings to the wider community.