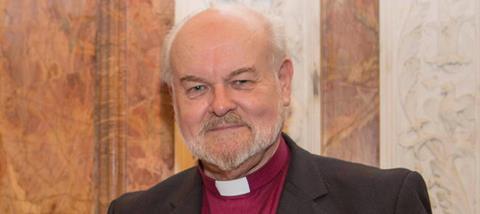 Rt Rev Richard Chartres, who retires in February, says he is neither "complacent or satisfied" when reflecting on his time in the role and joked that it seemed like there was a conspiracy to stop him doing what he wanted to do.
"The nature of the job has changed in line with the growing complexity of running any institution – employment legislation, disciplinary procedures," he said. "There seems to be an enormous conspiracy to stop you doing the things which are central and core to the role of being a priest or a bishop.
"I spend huge amounts of time trying to work through increasing complex procedures. I understand why...but I think there is a problem of spending far too much time at the computer screen."
Hinting at his regrets, he said: "I often think I could have done a better job if I simply sat down outside St Paul's, kept an empty seat next to me and asked people to come and talk.
"I always enjoy it when I'm able to do that sort of thing and I sometimes think I would have been better employed doing that than some of things I have been forced to do."
Approaching the age of 70, under Church rules, he is required to retire from the role which he has held for over 20 years.
During that time the Diocese of London has shown growth in congregation numbers, bucking a nationwide trend, while its Capital Vision 2020 has begun an attempt to create 100 new worshipping communities.
It's understood church officials will meet later this year to find a successor to Bishop Richard. A name will then be taken to the Prime Minister for approval.