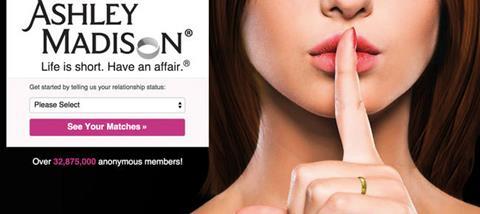 Tennessee-based Christian researcher Ed Stetzer estimates that as many as 400 pastors, deacons, elders and church staff members could resign after their names appeared on the list.
Thirty-seven million names were leaked in the hack. Email addresses with links to the Vatican were used by some people who signed up to the website, according to the hackers.
A caller to Premier Christian Radio's Woman to Woman programme admitted using the website to have an affair. 'My behaviour has not been Christ-like. It was a very destructive path, a very sinful path, and it caused me nothing but pain and heartache…I need my church to support me and not judge.'
US Christian reality TV star Josh Duggar has confessed to using the website and being unfaithful to his wife.
In a statement, Mr Duggar said, 'I have been the biggest hypocrite ever. While espousing faith and family values…I became unfaithful to my wife…while publicly stating I was fighting against immorality in our country, I was hiding my own personal failures.'
Mr Duggar had already resigned his position at the Family Research Council three months earlier when it was revealed he had molested five girls, including four of his sisters, when he was a teenager.
Christian vlogger Sam Rader posted a YouTube video along with his wife, Nia, where he admitted joining the website.
'I have sought forgiveness [from] God, and he has forgiven me, so I have been completely cleansed of this sin,' he said.
'Also I need to be clear that I have never met with a single person face to face through that website and that I never had an affair with anybody ever, while I've been with Nia.
'Some of you are questioning my faith and me being a Christian and doing this and I guess what some people don't understand is that we're all broken, even Christians.
'We come to God as broken people and he has sent Jesus on the cross to save us from those sins.'