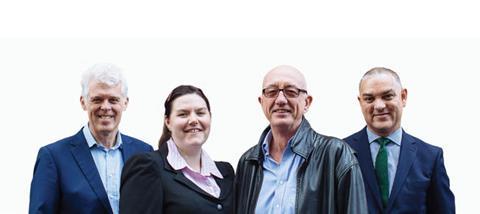 Betty King: This has to be handled very delicately as there are human emotions involved. I would ask a father figure in the church to have a chat with the young man in question, and address the issue of him seeming to want to date all these women. There must be a reason! He needs to be aware of his position as a brother in Christ to the women he is causing heartache to. Sometimes simply pointing out the results of his actions and the fact that the pastor is aware of it can bring a halt to something like this.
On the other hand, a woman's breakfast meeting to discuss how to keep your heart safe while waiting for 'Mr Right' would not be amiss. Some churches have set up guidelines; the idea of dating is not encouraged in the general sense. What they have set inplace is this: when a couple like each other, they approach the pastor, who prays with them. It is then known in the church that they are 'seeing' each other. This is done with the expectation of the relationship being serious and leading to marriage. This way the whole church is aware of the relationship, so it would not be advisable for another woman to get involved with him.
Viv Thomas: There are also massive cultural questions here. In India, the role of the pastor is to pray about who's going to marry who and often they become the brokers of marriage. It's almost unthinkable in other Church cultures that it would happen that way.
Mentor, pastor, shape, chat to and pray with him
If you only have one young man in your church and you're the leader, then this person is very precious and you need to put everything you can into developing and maturing him. If you do that, then you will help to grow the pool of young men in the church. This young man has got initiative; maybe he's a leader. He's got the courage to ask girls out and I'm encouraged by that, although I'm discouraged by other aspects of his behaviour.
I've spent quite a bit of time trying to encourage young men to ask girls out, because in church there are lots of guys who seem to be afraid of doing so, even on a social level. So I'm normally encouraging them to go in the other direction. For the man we are concerned with here, the word discipline doesn't come to my mind. Mentor, pastor, shape, chat to and pray with him, but don't discipline him. On one level ? and maybe it's a bit excessive ? he's behaving in a way that young males should, in terms of finding a partner for life. I really wouldn't be afraid of him leaving the church if I challenged him; I wouldn't let that intimidate me in any way. Not to be facetious, but maybe he'd want to bring some of his mates along to our discussion and increase the potential pool.
Jo Naughton: Someone who's dating all these women ? that indicates that there are issues in his heart and to me he's somebody who needs ministry, support, pastoral care and love. I would want to say to him, 'Look, if all is well, then what is it that's causing you to constantly be seeking one girl after another?' I'd want to try and help him to work out if there is something that God needs to do inside him. I'd pray for God to do a work of healing in his heart. When I say 'I', if he's got an issue with women, I'd probably encourage a man to minister to him and find out exactly what's going on.
If this young man is dating lots of people then that says to me that he doesn't trust his own judgement and doesn't know what he's after. He needs to recognise that there's probably something underlying all this that is causing this pattern, and he needs help to work out what it is he's looking for in a woman. I would hope to see him come out of the other end of this as a great leader, an example to others and happily married.
Rev Betty King is an international speaker and the founder of Betty King International Ministries Rev Dr Viv Thomas is honorary teaching pastor at St Paul's, Hammersmith and director of Formation. He is author of several books including The Spectacular Ordinary Life (Authentic) Jo Naughton is Premier Christian Radio's agony aunt and author of three books including Revive: 30 Day Detoxfor Your Soul (Grosvenor House). She pastors a church with her husband (jonaughton.com)