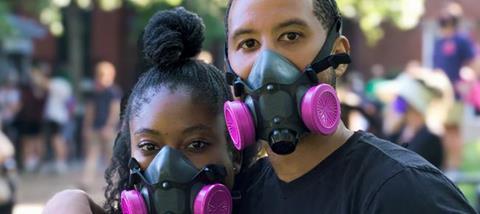 Covid-19 has changed everything. Never before have we experienced such tremendous upheaval to the way that we work, relax and, yes, even date.
Singles are spending more time online, making use of video communication tools to get to know new people. Online speed dating events, free group chat apps like 'Houseparty' and Facebook 'rooms' have become extremely popular with single people under lockdown.
During the pandemic, many who were previously too busy or sceptical about dating apps have activated profiles for the first time. As the owner of a Christian match-making agency, I observed a staggering 400 per cent increase in traffic to my website during the initial stages of lockdown.
Despite Covid-19 shutting down many of the traditional ways one can meet their spouse, I believe that love and romance can still flourish at this time. Couples just need to get creative.
Staying safe
My advice to singles wanting to date is to avoid meeting up face-to-face with lots of different people. There are many other options for getting to know someone without going on a physical date.
Spend time on the phone together to find out about shared interests and plans for the future. Cook together over Face-time; this can be a great fun, as can playing online games together. Another virtual date could involve going for a walk while the other person is on the phone and sharing your observations of the scenery.
Find out what both of your love languages are by taking the online quiz by Gary Chapman. You could read an inspirational book together and discuss your thoughts. Set a time every other day to work through a devotional plan that will strengthen your faith. Make a Spotify playlist of all your favourite songs to send over to your love interest. All these activities are fun, simple but require communication which helps to build intimacy; this is a solid foundation for a lasting relationship.
When you have narrowed down the field and spent a good amount of time getting to know someone, you may want to meet up face-to-face. I would recommend letting someone you trust know where you are going. Meeting in a park or a large open public space might be a good first date while the weather is warm. It might also mean that you can chat without needing a mask!
It is not easy to socially distance on a date but use wisdom and creativity. Love can definitely bloom during lockdown.
Getting engaged
My top tip while dating is to take the pressure off yourself and your date. This person may or may not be your future spouse, but you should learn to enjoy the social interaction.
Christian dating should not be about physical intimacy or emotional attachment, but about building a friendship. These friendships will help you gather information and create a great foundation that may evolve into a romantic relationship.
If the relationship does develop into engagement, there are some things to consider about getting married at this time.
As the Covid lockdown measures evolve, so does the guidance surrounding weddings. At present, in London, up to 30 guests are permitted at church and private reception venues, but this could change very quickly.
Planning a wedding can be very stressful even without a global pandemic! It may be practical to purchase insurance that would save you from losing deposits with vendors and services should another stringent lockdown be announced.
My advice is to decide whether getting married is more important than the social gathering aspect. Friends and family can witness the momentous occasion via video calls, and a celebratory dinner could be arranged at a later date.
The role of prayer
I believe that God will provide marriage prospects. Our role is to pray effectively, prepare dutifully and position ourselves strategically as singles who desire marriage.
I am not married yet, but I have an unwavering hope that God will perfect everything that concerns me. I have finally reached a place where I am content in my singlehood without relinquishing my desire for marriage. As God unfolds the next chapter, I want to be ready to embrace it!
Dr Sara-Jayne Mcleod is a Christian singlehood consultant and the founder of boutique Christian dating agency Adam Meet Eve. She is the Worship Team Director at Lee, New Testament Church of God, in South East London. She is currently in her first year of training to become a licensed minister. Her new Christian dating guide Manhandling, Myths and Mudholes is out now. For more information visit www.adammeetevehere.com
Premier Christianity is committed to publishing a variety of opinion pieces from across the UK Church. The views expressed here do not necessarily represent those of the publisher