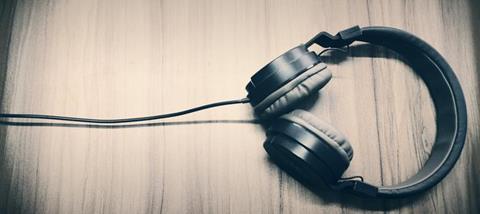 The director of the Think Tank Theos, Elizabeth Oldfield, begins each episode by asking her guest what their "sacred values" are. Oldfield always gets the best out of her interviewees, and there have been manly poignant and heartfelt moments in recent episodes. The wide range of guests appearing on The Sacred so far include atheist Sanderson Jones, Church of England vicar Sally Hitchiner and former government minister Douglas Alexander.
Expect: Thoughtful questions, interesting guests and your religious and political views to be challenged!
Tom Wright has long been regarded as one of the world's leading New Testament scholars. He's also remarkably gifted when it comes to explaining tricky theological concepts to those of us who don't have brains the size of planets. In this podcast series with Premier's Justin Brierley, Tom answers listener questions with warmth and wisdom.
Expect: All sorts of questions on a variety of subjects, and the occasional song!
As one of the first Christian podcasts to be created, GodPod has a substantial following, not just in the UK but around the globe. The format of the 139 episodes has remained consistent as theologians Graham Tomlin, Mike Lloyd and Jane Williams sit down for a very civilized discussion about God, theology, life and more.
Expect: Brilliantly British accents and plenty of chatter about tea and biscuits
This is the podcast to come to if you're looking for in-depth interviews with Christians from all walks of life. Previous guests include preachers (Rick Warren, Joyce Meyer, Tony Campolo) authors (Victoria Hislop, Francine Rivers, Brian Mclaren) politicians (Tim Farron, Caroline Spelman), TV presenters (Simon Thomas, JB Gill) and worship leaders (Aaron Keyes, Martin Smith).
Expect: Entertaining and thought provoking interviews with leading Christians
The only American-based podcast on the list is brought to you by Portland-based pastor John Mark Comer and cultural analyst Mark Sayers. The pair centre their discussion around how to live for Jesus in a post-Christian world, but there are many wonderful tangents along the way. Since its launch last year, This Cultural Moment has become required listening for pastors and Christian leaders who are seeking to follow Jesus in an increasingly hostile Western culture.
Expect: Small talk about coffee and big talk about digital capitalism, sexy communist spies and revival
When it comes to feisty, yet good-natured debates on the most important topics, it doesn't get any better than Unbelievable? Past topics include: 'Purity culture in the Church', 'Should Christians embrace transhumanism?' and 'Is abortion a human right?'
Expect: Expert moderating by Premier's own Justin Brierley, allowing all sides to have their say
Although it's billed as "stumbling through the post-Christendom wilderness, looking for signs of hope", this podcast is more upbeat than it sounds. Nomad has been through various changes and new presenters since launching in 2009, but at its heart, the podcast still features interviews with interesting and insightful Christian leaders. Many of their guests also talk about faith journeys relating to deconstruction and doubt.
Expect: Paradigm-shifting conversations on the Christian faith
The Youth and Children's Work podcast is for any Christian passionate about raising the next generation. Ruth Jackson brings you interviews with the likes of Mike Pilavachi and discussions on the biggest topics including gender and sex, making the most of Messy Church and how to support children in foster care.
Expect: Fun and games from experts on youth and children's ministry
Enjoyed that? Get more articles covering news, culture, faith and apologetics in every print issue of Premier Christianity magazine. Subscribe now