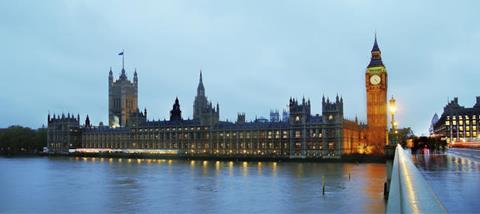 Everything that the new government does will affect us.
Reducing the benefit cap will hit the pockets of the poor, extending free child-care will be welcomed by parents and more apprenticeships will help unemployed youngsters.
That said, some measures will have particular significance for Christians and the Churches.
1. Freedom to preach and practise religion
Despite being convicted in British courts, extremist preachers such as Abu Qatada and Abu Hamza were blocked from being deported because of the European Convention on Human Rights (ECHR). Justice Secretary Michael Gove wants to scrap the ECHR and replace it with a Bill of Rights. The right to freedom of thought, conscience and religion is enshrined in the EHCR and is important for Christians in an increasingly secular Britain. Christians concerned about freedoms over street preaching, teaching on sexuality and commenting on other religions will want strong assurances that these rights will be included in Gove's bill.
2. The Environment
The environment and climate change received scant attention in the election debates. Christian projects such as Arocha will press Amber Rudd the new Energy and Climate Secretary, who is reputed to be a Christian, for positive action to replace carbon emitting energy with solar, wind and other non-carbon energy sources.
3. Persecution
The murder of Christians by Islamic State, Boko Haram, Al Shabab and Al Qaeda around the world is something that UK churches cannot ignore and may wish to press the Government to take more seriously. Presently, four Government departments have relevant responsibilities. The Foreign Office will oppose the jihadists, The Defence Ministry has the Air Force fighting Islamic State and The Home Office are seeking to prevent UK citizens joining terrorist groups. Communities Secretary Greg Clark will be looking at the integration of Muslim families into their local communities. Local churches can play a part in this, reaching out to 'love their neighbours' both socially and in prayer.
4. Religious broadcasting
John Whittingdale's appointment as Culture Secretary caused a stir. He's expressed strong criticism of the BBC, describing the licence fee as 'worse than the poll tax'. Christians will have an interest in the future of the BBC because of the religious broadcasting it does. Whilst programming falls short of what Lord Reith, the BBC's first Director General intended, Songs of Praise, Thought for the Day and the Daily Worship Service are still broadcast. Ed Vaizey, the Broadcasting Minister, also supported Premier Christian Radio's bid to renew its licence. Some want an end to special treatment for religion. Most Christians will want Ministers to resist this idea, seeing religious broadcasting as an imporatant part of the output of the BBC.
5. Devolution could mean the end of Bishops in the Lords
The devolution of powers and responsibilities to Scotland will be closely watched by the Church of England. If Wales and Northern Ireland demand similar treatment, English MPs will expect the same. This would transform the UK into a federal state. In that setting, the House of Commons would become an English Parliament and the House of Lords would need to be radically reformed into a UK Senate to which the four nations would elect representatives to handle common interests. 26 Church of England Bishops sit in the Lords and have done so for centuries. The likelihood of them being included in a federal Senate is very small. This could signal a watershed in the ongoing question of the Church of England's historic official relationship with the state.
6. Assisted Dying
From time to time Parliament legislates on various moral and ethical issues. Same-sex marriage was an example last year, as was the Modern Slavery Act. There was also a Bill to legalise assisted dying. It failed then as it had on three previous occasions but another attempt in this Parliament is expected. Lord Falconer, who sponsored last year's Bill, is now Labour's Shadow Justice Secretary so pro-life groups will closely follow his every move.
Whatever our political loyalties or our interest in any or all of these issues, Christians have a duty to pray for those in authority who have to make difficult decisions on our behalf.
To receive a free copy of Premier Christianity magazine click here