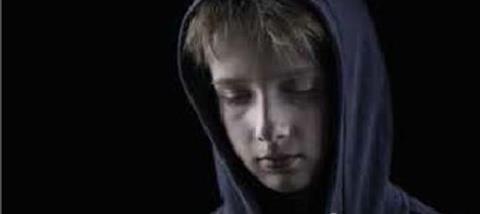 The last few years have seen what sometimes appears to be an unending stream of incredibly painful cases of historic child sex abuse.
Some have involved high profile celebrities, of whom Jimmy Savile was only the most notorious. Many clergy both living and dead have been found guilty of the most terrible crimes which devastated survivors/victims. In the light of the entirely legitimate public concern all of this has generated, the government set up a public inquiry, which is now in full swing and taking evidence.
What does this mean for the UK Church? Here are the answers to five key questions.
1. Why is this inquiry taking place?
The Independent Inquiry into Child Sexual Abuse (the IICSA, or the Goddard Inquiry) was set up on 9th July 2015 because of widespread public concern about the increasing institutional failure to protect children from sexual abuse. This concern in part results from a heightened level of awareness of the scale of this issue. The inquiry, which is chaired by Hon. Dame Lowell Goddard DNZM, is likely to take from five to ten years to conclude.
The scale of abuse was worsened by the fact that the data currently available does not adequately portray a complete picture. In 2014 police services in England and Wales recorded over 28,000 sexual offences in which the victim was under 16 years of age. However, the police's child sexual abuse caseloads have increased hugely since then, with projections suggesting an increase of 71% by the end of 2015.
2. What areas will the inquiry cover?
Five separate workstreams are examining key lines of enquiry:
'Allegations of Abuse by People of Prominence in Public Life' will cover all enquiries relevant to people involved in the security and intelligence services, political parties and central government.
'Education and Religion' will examine abuse in religious settings (including all faiths and religious traditions), religious or faith-based education, secular private education, state education at all levels and additionally specialist forms of education including arts tuition and vocational training.
'Criminal Justice and Law Enforcement' will explore and review past and present policing strategies and priorities.
'Local Authorities and Voluntary Organisations'This will include local authority children's services, state-run children's homes, local authority members and staff, looked-after children in foster care or private institutions, children at risk but not in care and adoption selection services.
'National and Private Service Organisations' This will include the Ministry of Defence and the armed forces, the Immigration Service and the National Health Service. A number of key additional public and private sector services will be covered by this workstream will include internet service providers, the insurance industry and media organisations.
3. How will the inquiry work?
The inquiry is divided into three core projects; Research, Truth (which will take evidence from survivors/victims) and Public Hearings. The latter resembles a conventional public inquiry, where witnesses give evidence on oath and are subject to cross examination.
The inquiry has already selected case studies from a range of institutions that appear to illustrate a pattern of institutional failings. The investigations so far announced include the Anglican and Roman Catholic churches, children outside the UK and residential schools. There are 12 investigations in total at this time, although this may increase.
The Anglican Inquiry will investigate child sexual abuse within the Church of England and the Church in Wales. It will consider information available from published and unpublished reports, reviews and previous investigations. It will in particular examine the experiences of victims and survivors of child sexual abuse within the Anglican Church.
4. What should denominations not already being investigated do right now?
Although the inquiry is so far only looking at the Roman Catholic Church and the Anglican Church, it is entirely possible (if not probable) that it will also examine other denominations and groups later on (as the Royal Commission into Institutional Abuse in Australia has). So far, the model of this inquiry is following that of the Royal Commission. There is therefore no room for complacency from other churches.
Several other denominations have already established what are known as 'Past Cases Reviews'. These identify issues that remain unresolved or where there is learning from past practices and the management of allegations and concerns. We urge all denominations to undertake such a review themselves, in order to satisfy themselves that all possible lessons have been and are being learned. They are a critical factor in gaining public trust so it is vital they are as independent as possible. CCPAS can assist in many ways here so we strongly recommend that denominations contact us to explore this option without delay, if they have not already begun this process. CCPAS has been involved in many such reviews over many years, so may bring significant expertise and support.
Many other measures could be introduced to make places of worship safer. These include audit and review activities, which again CCPAS is well placed to assist with. We also encourage churches and denominations to use our 10 Safeguarding Standards if they do not already have established mechanisms for assessing the effectiveness of their existing safeguarding arrangements.
5. What will be the long term impact of the Goddard Inquiry on the UK Church?
Sadly, the Church in the UK has a poor reputation for safeguarding vulnerable people in the eyes of many. Positively, the inquiry gives us an excellent opportunity to be seen as open and proactive in regard to dealing with cases of past and non-recent abuse. It also lets us explore our biblical imperative and mandate to safeguard the vulnerable and to demonstrate how serious we are in fulfilling our duty of care to those who need it most.
However, if the Church fails to seize this opportunity, negatively it is increasingly likely that its failings will be exposed at some stage in the future. This could be by the Goddard Inquiry or by some other vehicle. Let us accept with both hands this God-given chance to put right the wrongs of the past and learn lessons for a safer future – this type of justice is undoubtedly close to God's heart!
Justin Humphreys is the executive director (safeguarding) of The Churches' Child Protection Advisory Service (CCPAS)
Click here to request a free copy of Premier Christianity magazine