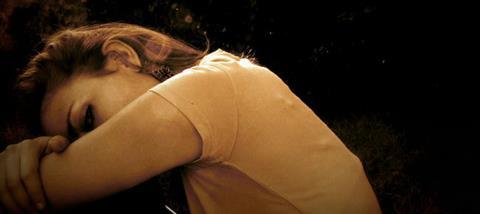 In 2013 my family and I went through a huge shift in our lifestyle as we moved from Bible College to a housing estate in Lincoln.
Bible College was a beautiful place where there was very rarely any drama, and the community was made up of wonderful Christians who tried their best to be kind, compassionate, loving and charitable. It was almost like being in heaven! During the holidays we were able to spend lots of time together with our children, and we had a wonderful mountain behind our home, a heated outdoor swimming pool and acres of land to explore.
When we moved to Lincoln everything changed. My wife began studying at university and I volunteered full-time as a pastor, which was great. That was until summer came.
As Laura broke from university in the summer of 2014 all of the change, stress and anxiety hit her all at once as she suddenly found herself with not much to do other than think and wait. As her feelings spiraled out of control I began to feel like less of a man too.
There was this massive fight coming against my wife and I didn't know how to help.
As a few weeks passed, life started getting worse. Laura's anxiety kept getting deeper and more debilitating.
For our anniversary I had booked us into a posh restaurant that Laura was desperate to eat at. But on the night she was so anxious that she could barely get out of the car. We ended up taking a nice walk and were able to bless an elderly couple who hadn't made any reservations for a meal that evening.
As time went on Laura stopped being my helper, and even had to stop helping at church. The home wasn't really like home anymore and our marriage wasn't really like our marriage anymore. I had to find time to be super-dad, super-husband and super-pastor all at the same time.
I learned some lessons in that time. Here are five things that I believe every spouse of a depressed or anxious person needs to know:
1. They need time
We knew what had set Laura's anxiety off, and we knew that getting back into a decent routine would make a huge difference in getting her back to her normal self. We just had to wait for a few months for that to happen. Laura didn't need me to rush her to get better, as that would add to the emotional chaos that was taking place. The whole time I just kept thinking 'everything will be ok soon'.
2. They need space to chop and change
On loads of different occasions we would plan stuff, and then we'd be struck by anxiety and have to change our plans. It just so happened that we found a new mountain in the form of the beach at Skegness, which meant that we had somewhere to escape to. I think that we love going to Ingoldmells so much now, not just because it's where my Granddad took me most years as I was growing up, but because it was a place where my wife found healing. I made sure I let Laura know that she was never letting me down, and that I didn't mind changing things or cancelling things. This period of time taught me some much needed life lessons too. I will never feel let down by my wife or children!
3. They need unconditional love
There was a moment during Laura's darkest few months where I was able to confide in a couple of friends from Bible College, and I remember one close friend drove all the way from Birmingham to come and see Laura and spend some time with her. As a husband, I just tried to be as stable as I could when Laura was feeling unstable. To be honest, I knew that it was going to be ok, even if it lasted years, because of a deep faith that God knew what he was doing. I often thought that God wouldn't give me more than I can handle, and even if Laura didn't feel that she could love me right now, I would just continue to love her anyway. This is easier to do when you remember depression is a debilitating illness and not a rejection.
4. They don't need a fixer
I'm a bloke and I like trying to fix things. Just the other day I tried fixing the bonnet on my car (I ended up ripping the badge off the front. I was so angry!). The truth is that I didn't know where to start with anxiety. I read loads of books and blogs. I chatting to Laura about it. I encouraged her to seek help, but in reality I knew that if I pushed and prodded too much it would only put more pressure on her. Some days a helpful hug would be a quick fix, and other days just rushing round doing some housework took the pressure off, but it was time and professionals that did the job, not forgetting a shed load of prayer and maybe a few tears on the altar of God.
5. They need prayer
I feel really uncomfortable praying for Laura as we go to bed. I know other couples pray together every night, and we pray with our kids almost every night, but Laura knows when I'm just going through the motions, and so does God. This means that when I don't feel comfortable I just bottle it. However, during this time I made a real effort to pray with Laura a few times, and when she was asleep I would wake up in the night and lay my hands on her head to pray. She needed me to be a good husband, but she needed God to be a good healer more!
***
I actually wrote the backbone to this blog a couple of years ago, but I felt it needed to be left a while. Laura was in a place of perpetual anxiety for about six months, and I refused to let the enemy win. Work was hard at times too, and sometimes I needed to take a short walk myself with a McDonalds, but today life is pukka!
If you feel like there's no sight of land through the fog, take a moment to look up and know that God will bring you through. God never promised us an easy life, but look around and you will find him there on the journey with you.
Darren Edwards is pastor of Ignite Elim Church and the author of Chav Christianity
Click here to request a free copy of Premier Christianity magazine