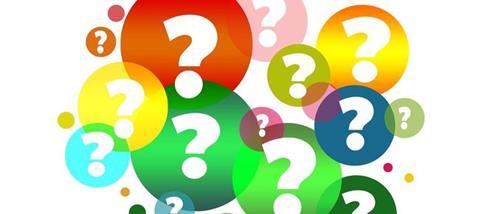 MPs, like zoo animals, can be divided into different species.
Some are like monkeys: always interacting with the public - popping to the local shops, holding regular surgeries and cutting the ribbon at the local fete. Others are like the big cats - generally hidden away from public view or skulking in the corner.
Right now, though, things are different. We have entered 'voting season'. Even if you were usually more likely to spot Bigfoot around town than your MP, now they're likely suddenly on display and ready to talk.
If candidates don't knock on your door in person, they're likely to take part in one or more election hustings. And those are your opportunity to ask them a burning question. But what question, exactly? I asked representatives of several of the big Christian charities and campaigning groups what questions they want to see being asked. Here's what they said:
1. Would you press the next government to put freedom of religion or belief at the heart of trade negotiations after Brexit?
"Religious persecution is a global phenomenon that is growing in scale and intensity. Open Doors is thrilled that each of the three main parties have included it in their manifestos. But one key element is missing: we would like to see a commitment to promoting freedom of religion or belief as we negotiate new trade deals post-Brexit. This would send a message to the world that the UK is open for business but not at the cost of fundamental human rights." Dr Matthew Rees – Head of Advocacy, Open Doors UK
2. How will you ensure the UK's support structures will anchor people when they face financial difficulties?
"Three million people in the UK have debts at crisis level. As a result, one in three of the people we help at Christians Against Poverty (CAP) go without essentials on a regular basis, such as food and a place to live with heating and lighting. Benefit rates, especially for housing costs, have diverged from the costs of living and poverty premiums unfairly see low income families pay more for credit, energy and insurance." Rachel Gregory, Social Policy and Relationship Manager, Christians Against Poverty
3. How can we ensure the highest degree of freedom of speech and conscience in the UK, so that we're above reproach when we advocate for the freedom of minorities to practice their faith around the world?
"Many of the parties have committed to the UK upholding human rights around the world. However, there are concerns about the freedom of Christians in the UK to speak freely and live out their belief. This includes the freedom of candidates with Christian moral beliefs to stand for election during this campaign." Danny Webster, Advocacy & media manager, Evangelical Alliance
4. Will you commit to protecting both lives in a pregnancy and will you oppose efforts to decriminalise abortion across the UK?
"Since 1967, there have been 9 million abortions. We do not think this is in the best interests of the baby or the mum. For this reason, we need to end the culture that sees abortion as the only way. God cares for the most vulnerable and we should too, by supporting and protecting life, not seeking to end it." James Mildred, Communications Manager at CARE
5. How will your party act to urgently tackle the climate emergency and accelerate the UK's progress towards a zero carbon economy?
"It's critically important that you ask your MP about ambitious action on climate change. Millions of people around the world are already experiencing the devastating impacts of climate change. As the birth place of the industrial revolution, we now need to be the leader in a clean revolution." Paul Cook, Head of Advocacy, Tearfund
Ben Cohen is Head of Media & PR for Open Doors
Find your nearest election hustings. Or find out how to organise an election hustings with this guide.
Enjoyed that? Get more articles covering news, culture, faith and apologetics in every print issue of Premier Christianity magazine. Subscribe now