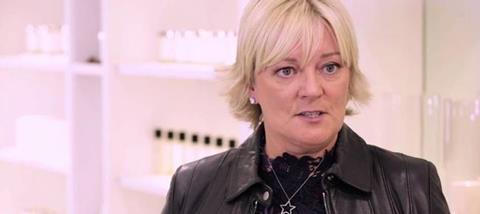 1. Julian Richer
The face behind the hi-fi and TV retail chain Richer Sounds describes his faith as "practical Christianity". Julian Richer became a Christian later in life, and was baptised aged 47.
The advocate for systemic change within the business industry was most recently in the news for dishing out huge cash bonuses to his staff. All 522 employees of Richer Sounds are set to pick up £1,000 for every year worked at the firm.
The 60 year-old businessman is also a philanthropist and has worked with the Archbishop of York on projects which enable other people to give to those in need.
2. Jo Malone
The queen of fragrances, Jo Malone CBE has been through a lot in recent years, including a fight with cancer. She credits her Christian faith for getting her through that time in her life. She's also spoken in the past about her inspiration and innovation stemming from her belief in God.
In 1999, Malone sold her company Jo Malone London to Estée Lauder for "undisclosed millions". Later, she started a new fragrance company, Jo Loves.
During an appearance at the 2015 HTB leadership conference the businesswoman recalled being prayed for by the missionary Jackie Pullinger when she was just 16 years old. In her self titled autobiography, Malone explained: "When it came to my beliefs, I didn't have any kind of lightning-bolt epiphany; it was something that developed gradually. The more you stand close to something, the more you sense its familiarity and that's what finding God felt like: a faint voice in the distance that grew louder until it became sure and clear."
3. John Cadbury
Not many people know that the chocolate company Cadbury was founded by a Quaker. John Cadbury (1801-1889) had a strong sense of social responsibility which was motivated by his Christian convictions.
By selling tea, coffee, cocoa and chocolate as opposed to alcohol, Cadbury became a key figure in the temperance movement. At the time, gin houses were promising patrons could become 'Drunk for a penny, Dead drunk for two pence'. Cadbury's products were seen as healthy alternatives.
The Cadbury's family's strong Christian beliefs motivated them to campaign against poverty and deprivation. Cadbury also formed the Animals Friend Society, a forebear of the Royal Society for the Prevention of Cruelty to Animals.
4. Henry Heinz
Everyone loves beans on toast, right?
Henry Heinz (1844-1919) founded the successful company in 1869, and it continues to this day! The German-American entrepreneur based his business on Christian principles and said his achievements had only been possible because of his faith in God.
On business trips to England, Heinz would stop by the graves of those he admired in the faith, such as John Wesley. He was raised a Lutheran but also worshiped in Methodist and Presbyterian churches.
Today his company is worth around $12bn, with its most famous product being tomato ketchup.
5. Gary & Catherine Grant
The UK's largest independent toy retailer, The Entertainer, was founded by husband and wife duo Gary and Catherine Grant in 1981 (pictured, centre).
The Christian ethos of the business has attracted media attention in the past - the stores do not sell Halloween toys, and are always closed on Sundays.
Mr Grant became a Christian a decade after opening his first shop. He almost quit to become a missionary, but instead decided to make his company more compatible with his beliefs.
He believes The Entertainer's continuing success is in part due to his faith, referencing the Bible verse: "Those who honour me, I will honour." (1 Samuel 2:30)
Enjoyed that? Get more articles covering news, culture, faith and apologetics in every print issue of Premier Christianity magazine. Subscribe now