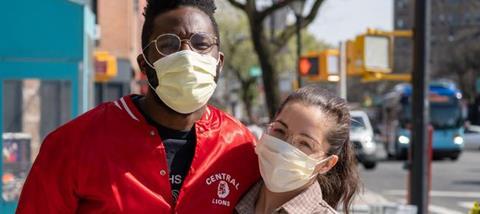 Most people agree that the deepest emotional need we have is the need to feel loved by the significant people in our lives. The difficulty in meeting this need is that we have assumed that what makes one person feel loved will also make another person feel loved. That is a false assumption.
In my research, I discovered five fundamental 'love languages', and that each of us has a primary love language. If we don't receive love in our love language, we are not likely to feel loved, even though the person may be expressing love in other ways. The five love languages are: Words of Affirmation, Acts of Service, Receiving Gifts, Quality Time and Physical Touch. This simple concept has helped many people connect, or reconnect emotionally with the significant people in their lives.
However, our world has changed. Many are living with considerable restrictions affecting their ability to relate to others. To be sure, we are not all affected equally. Some couples with children are all living in the same house 24/7. Others find themselves geographically separated from those whom they love. Adult children may not be able to visit their parents, and friends who saw each other daily at work or socially, are now confined to separate homes. So, how do we speak the love languages with such social restrictions?
For families who are living together, the problem is not geographical separation, but adapting to new rhythms and responsibilities. The children are home instead of at school. The parents are working from home, or have lost their jobs. They are dealing with stress they had not known before. For these families, understanding and speaking each other's love language can greatly reduce stress.
When family members feel loved, it is much easier to process the challenges of life. For these families, the key is reminding themselves that love heals hurts and restores relationships. A family conference in which we agree that our priority is keeping love alive may be a good starting point. If you don't know the primary love language of each family member, you may want to take the free profile at 5lovelanguages.com
Words of Affirmation
For those relationships in which the rules of confinement have geographically separated us, the challenge is different. This calls for creativity if we want to stay emotionally connected. Words of Affirmation are fairly easy to express with phone calls, e-mails, texts, and other social media. "I miss you. I love you. I can't wait until we can be together again," speak deeply to the words of affirmation person. Affirming them for some personality trait that you appreciate, also communicates love strongly. Whether the words are written, spoken, or sung, they speak love when they affirm the other person.
Acts of Service
Acts of service may be a bit more difficult, depending on the situation. I know of adult children who are grocery shopping for their parents, a huge act of service. Or, if you are not close enough to deliver groceries, you can order them and have them delivered. Either way you have communicated love, especially if their love language is acts of service. Remembering something that your friend did for you in the past, and thanking them, also speaks love. The person who speaks 'acts of service' usually feels loved when someone expresses gratitude for their service. "Is there anything I can do for you while we are apart?" This question expresses the desire to serve them. They may indeed have a suggestion, but if not, your offer, speaks of your love to them.
Gifts
Receiving Gifts might seem more difficult to speak when many stores are closed. However, Amazon is still shipping, and some local stores may be delivering purchases. Or, if you are in a situation where you can take a nature walk, you might just pick up a bird feather and say to that special someone: "I found a bird feather today and I thought of you. You are the wind beneath my wings." If you are talking on facetime, you can even show them the feather. "I am going to keep this feather and give it to you when we can get together." You have given a gift and spoken words of affirmation. If you have an older parent or relative, you might order, and pay for, their medication and have it delivered by the pharmacy.
Quality Time
Quality Time may at first seem impossible, but it is not. You can both watch the same movie and then discuss it on a digital platform. It is not the same as actually going to the cinema, but the sharing of your thoughts and feelings after the movie is a quality time experience. You can both read an article and then set up a time to share your opinions. The important thing about quality time is that you have the undivided attention of the other person. One dating couple agreed to meet for dinner online. Each prepared their meal, placed it on a nicely decorated table, and shared dinner via Zoom. Likely neither of them will ever forget that evening.
Physical Touch
Physical touch also might seem impossible, but creativity can do wonders. A military wife said to me: "My husband was deployed. I knew his love language was physical touch, so I traced my hand on a sheet of paper and mailed it to him with a note that said: 'Put your hand on my hand, I want to hold your hand.'" Later, when he returned home he said to me: "Every time I put my hand on that paper, I felt her." It is not a literal touch, but it is an emotional touch, and that is what we are talking about. One creative guy said to his girlfriend: "I am going to mail you one of my shirts. When you need a hug, you put it on and I'll hug you." She later said: "Every time I put that shirt on I felt his arms around me."
Do you realise that the God of the universe speaks your love language, and your expressions of love for him are shaped by your love language? Many people have told me that they are using the time they have during this crisis to learn how to give and receive God's love through the five love languages. Things I've been doing include setting aside time to read God's word, praying for others, and memorizing verses. The more time we invest in our spiritual life, the more we will see and understand how God displays the love languages to us personally.
As we respond to the love of God and begin to identify the variety of languages he uses to speak to us, it will create a desire in us to speak those languages to others we love. During this time of confinement or separation from your loved ones, may you find ever deeper satisfaction in using the love languages in your relationship with God and allow him to prepare you to more deeply love others.
Gary D. Chapman, Ph.D., New York Times best-selling author of The 5 Love Languages: The Secret to Love that Lasts (Northfield Publishing) and 5 Simple Ways to Strengthen Your Marriage: When You're Stuck at Home (Northfield Publishing).